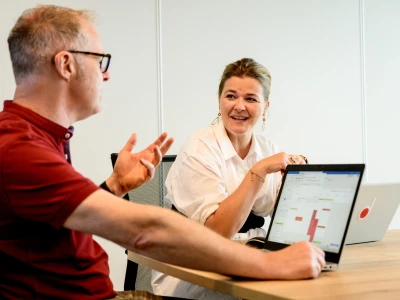 Towards a human-centric, future-proof working environment
The dynamic organization of tomorrow needs to be flexible, productive and compliant. New ways of working and transparent processes are crucial for your employees to maximize their time at work and achieve the optimal work-life balance. ATOSS is a workforce management tool that helps you offer that human-centric working environment.
The cloud-based software supports your HR digitalization process and strengthens the employee experience that comes with it. Regardless of your company's size or sector, it helps you organize working times, attendance, and capacity in an agile, transparent, and structured way. And thanks to the self-service applications, your employees will feel more involved, motivated, and fully in charge of their schedule – at work and at home.