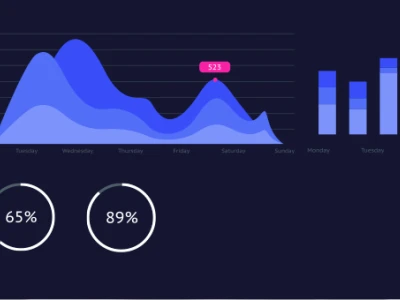 Quick insights into a world of data
Data is produced at an incredibly fast rate – faster than most people can analyze and report on it. To solve this problem, a host of data visualization solutions haven been developed to help data scientists and other, even non-technical, professionals discern patterns and connect the dots in an ocean of data.
Visual analytics is nothing more than a modern term for reporting. In the past, there were only a few data sources to analyze. Because everything was extremely fixed-format and predefined, gaining these insights was the responsibility of the IT department. As a result, non-technical professionals often had to wait for long periods of time to receive their reports and/or insights.