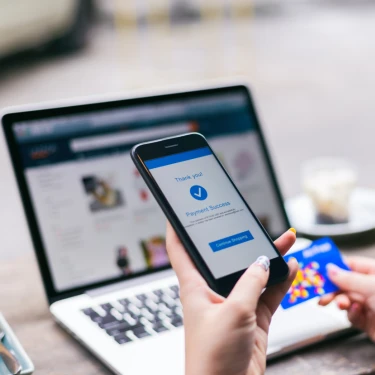 The Answer to the Business Challenges of Today
With SAP Commerce Cloud, speed up the distribution of your products and services with solutions for retail, direct (B2C) or indirect sales via distributors or resellers (B2B2C), and business to business sales (B2B). Create a consistent experience across all your sales channels. Merge your B2C and B2B platforms. Improve your business agility with an all-in-one digital platform and reduce costs.
SAP Commerce Cloud is a cutting-edge omnichannel commerce solution that enables you to increase customer acquisition with more sales channels. This reliable solution allows you to deliver a simple and consistent buying experience, engaging with your customers, regardless of which device they use (PC, mobile, tablet, etc.). With SAP Commerce Cloud, you can create a personalized e-commerce experience and comprehensive sales processes. Omnichannel, real-time, personalization, advanced search… Take advantage of all the e-commerce features this platform has to offer to interact with your customers and support transactions across all sales channels.

Personalization, Remarketing, Merchandising: segment your customer base with these contextualized services to offer them a personalized experience. SAP Commerce Cloud helps improve product content management, enabling you to suggest the right products to the right customers at the right time, along with relevant information that drives conversion. E-commerce platform, high-quality content, user-friendly management interfaces, multilingual product catalogues… This platform allows you to design and deliver a highly personalized and intuitive experience, manage multiple stores, and process orders and returns anywhere, anytime.

Consolidated product catalogue: catalogue management and quality of the product information and content
Management of any type of product (simple, variant, configurable, bundle, marketplace)
E-commerce: B2B / B2C / B2B2C / Marketplace
Content management: personalization and web campaign
Navigation and search functionality: searchandizing and advanced navigation
Customer relationship management (CRM) and order management system (OMS)
Integration: modern tools for data integration and data exchange tools with the digital perimeter (native integration of SAP ERP)
Omnichannel: Management of multiple sales channels and supplementary tools for your sales force or customer service
Dynamic promotions engine and product recommendation model
Advanced B2B functionality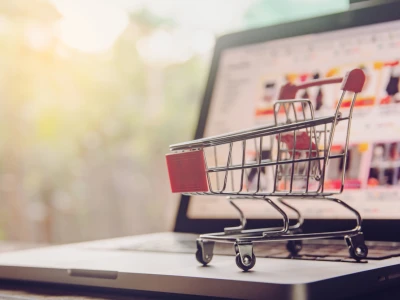 Our approach
As an integrator, delaware can help you take full advantage of SAP Commerce Cloud's many benefits: an all-in-one solution that delivers a personalized customer experience and comprehensive sales processes. Thanks to delaware, enjoy seamless integration and rich customer interaction through native-built components on one single platform.
With 15 years of experience, along with our expertise in integrating solutions like SAP Commerce Cloud, you can rely on us to provide unique experiences for your customers. Thanks to delaware, keep up with market innovation and seize opportunities without the limitations of other platforms.

We help you develop your platform, meeting your specific needs without needing to use other solutions. Our experts help you tackle your project's main aspects, apply good practices and configure your operations for a lasting result and guaranteed success.

delaware assists you in taking full advantage of the numerous native integrations with SAP S/4HANA, SAP ERP, SAP Customer eXperience and other SAP applications. With SAP Commerce Cloud and delaware, manage every aspect of your sales processes to deliver a seamless and consistent customer experience.

delaware helps you reduce the costs and risks linked to your platform's integration with your main SAP applications. By saving on effort when integrating your platform, your 'Time to Value' is reduced. delaware also provides the service and support needed to achieve your business goals.
delaware's dual expertise
delaware's strength lies not only in the performance of our integrated solutions, but also in the quality of our team. Our consultants' strengths? A combination of business and IT expertise that guarantees the solutions do not lose sight of both their business and technical requirements. Offering support for your projects and guaranteeing your operational excellence are:
marketing, finance, logistics and production professionals from various industries who know their business, its challenges, and its developments inside and out.
data technicians capable of harnessing its full power.
solid digital project references, from one end of the chain to the other.
experts able to suggest technological solutions that are relevant to your business, such as the SAP Customer Experience (CX) suite.
We work with you to help identify the applications, solutions, and tools best suited to your business model.
Our 'digital' team is made up of experienced specialists.
We offer an agile approach, working alongside your team to guarantee the best results.
This is mainly due to the knowledge we have acquired from years of working in an international market, our expertise of SAP environments, and our proximity to our clients, with whom we work in a spirit of co-innovation.
As a result, delaware can handle the most innovative of projects, integrating concepts such as Artificial Intelligence, RPA, augmented analysis, user experience, etc., all of which are significantly revolutionizing the world of commerce.
our solutions and services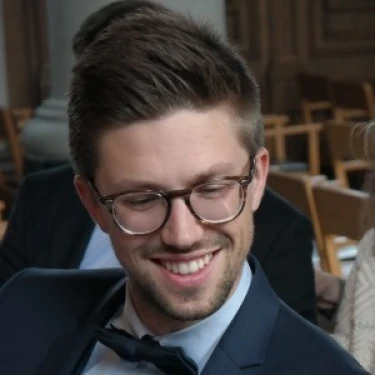 Need more information? Contact Simon Depuydt.