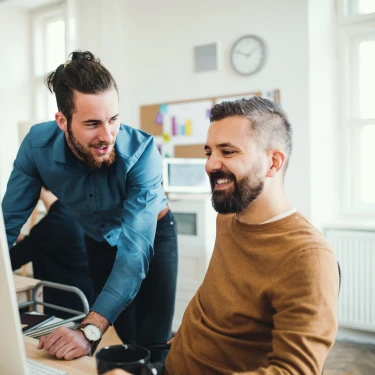 Role conversion from SAP ECC to SAP S/4HANA made easy
Switching from SAP ECC to SAP S/4HANA opens up a world of possibilities for your business. Getting the most out of it, however, requires a bit of effort. One of the most daunting-yet-essential tasks by far is the conversion of ECC authorizations. Which is why our team of SAP experts created the S/4 Role Migrator.
migrating to SAP S/4HANA typically includes a couple of challenges, not in the least when it comes to role conversion. Our solution is designed to streamline and automate this process as much as possible, while helping you stay in control
Gain time and efficiency
The S/4 Role Migrator is an SAP iRPA-bot designed to help organizations overcome the authorization challenges of any SAP S/4HANA migration. Setting up roles requires a lot of time and effort as it is, for example in deciding upon an optimal segregation of duties. When switching to SAP's Fiori launchpad, you'll also need to set up Catalogues and Groups to gain access and take full advantage.
Automated user role migration
Our S/4 Role migrator does the hard work for you. Its features include:
reading authorization objects from your ECC system;
translating SAP GUI-transactions to Fiori applications;
proposing roles, catalogues and groups in Excel template for manual validation;
creating authorization objects – including Catalogues, Groups, Roles and Authorization profiles – in SAP S/4HANA.
As a result, the average cost for role creation and mapping is reduced by 40%, while role migration quality increases by 15%.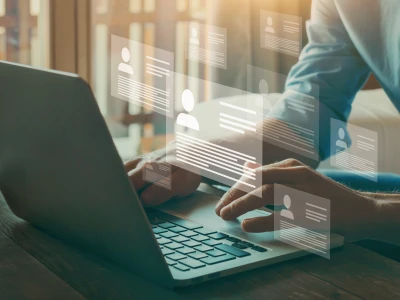 Intuitive, and fit to your needs
Don't need the full feature set, but just looking for an easy solution to translate authorizations from SAP ECC to SAP S/4HANA? We got you covered: the solution's translation functionality can be separated from the role-builder itself. Just let the tool create an authorization proposal for your review and take over from there. In this way, you'll keep full control.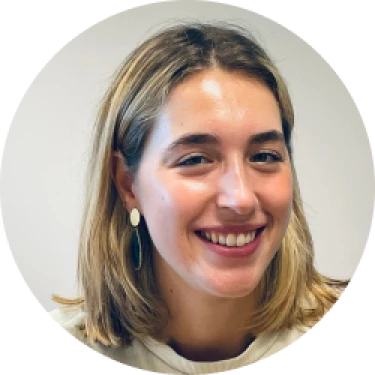 Get in touch with Jolien
Jolien Lipkens, Senior Consultant