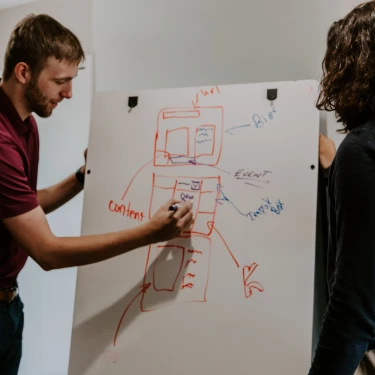 Social and content marketing
"Looking for a customer-intimate content marketing partner who can sharpen your content marketing vision, create a personalized strategic roadmap and deliver top-quality content? Look no further."
Stories that resonate. Pinpointed messages. Customer-specific analyses. Well-defined strategies.
The best content is worth little if it isn't read. With our proven track record as communicators in various industries, we know how to amplify content to attract, acquire, and engage customers. We translate complexity into understandable messages, and show you the steps toward maximizing your company's voice.
We add new insights to your content and an extra layer to your master plan. We thrive on long-term, personal relationships with our customers, and get to know you from the inside out. In this way, we bring your message alive and direct it where it has the biggest impact.
Whether your CM needs tend toward the strategic, the operational, or a combination of the two, we'll work with you to design a customized strategy based on a series of building blocks to help you connect the dots on the customer journey and fully engage your target audience(s).

delaware is not a one-stop-shop where a single individual is tasked with writing a blog post or white paper. We offer a diverse team, ahd each member has their own skill set. Every customer is aligned with the teammate most suitable for the requested project. From quality content marketing and social media programs to lead generation, from customer analysis to keyword logistics, we have the experience to assess what your company needs for a complete content marketing approach, both now and in the future.

Intimacy with our customers lies at the core of our business model. Just as building a strong experience is about generating trust between you and your customers, our goal is to understand your business, your methods, and your message. Content marketing is not simply about publishing content – but about creating quality content and connecting it through various relevant platforms as we get to know who we are writing for. This allows your company's vision to reach its full potential, both in the message and its availability to the right customer in the right place at the right time.

We begin by getting to know you. These workshops help you define your content marketing strategy, recognize the different personas in your decision-making units along the customer journey, build your storylines, define the channels, set the KPIs and write the assets. Depending on your needs, our team of communication experts can assist you at each individual step of the process, be it by creating compelling copy, or throughout the full extent of the program.

Lead generation content enables organizations not only to reach their target markets, but to expand their horizons to trigger new audiences. Our proven techniques combine smart content with lead generation tactics such as advertising, marketing automation, nurturing flows and data capture for personalization. In this way, we make sure that your message reaches the widest possible audience and is distributed throughout the channels that are relevant for your prospects. Our all-encompassing approach is designed not only to help you bond with current customers, but to make new connections that eventually result in mutual trust – and greater sales in the long run.

Want to expand your lead generation even further? Consider turning your content into a customized thought leadership approach. Content marketing thought leadership focuses on using the expertise and experience of the people behind your brand to position them as experts, which leads to greater interest in your organization and increases the impact of buyer potential. This allows you to become leaders in your field, where your voice will be heard with greater impact. Expand your content, expand your credibility, expand your message. Expand your reach.
our experts combine analytics and customer knowledge to help you continuously improve your digital marketing by focusing on the right moments and tailored content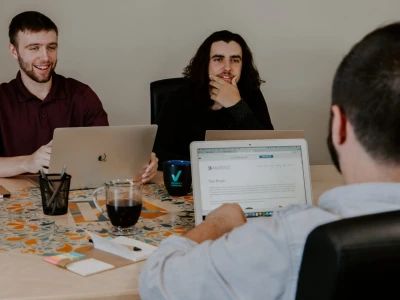 Digital acquisition
"Digital acquisition leverages data science to maximize the conversion of visitors into customers across all your digital channels."
Push your marketing messages only at the moments that are relevant to your future customers.

Using customer journeys and personas, we help you build a digital strategy from the customer's perspective, breaking with traditional marketing plans.

Data insights and data science will reinforce your customer strategy and insights and enable you to base your campaigns on predictive models.

We help you fine-tune your marketing acquisition strategy in the long run. We do not measure ROI on one campaign, but at the business level.
Marketing automation
"Marketing automation is about sending the right messages to the right customers at the exact right moment."
Discover how to target each and every one of your customers with the right content and at the right moments in their customer journeys.
In an omnichannel world, higher conversion is reached by targeting the right customers with the right message at the right moment in their customer journeys.

Marketing automation makes marketers' lives a lot easier. Measure the ROI of your campaigns, learn, adapt and target your customers even better next time.

Capture customers' data, preferences and behavior on your different channels and predict their next steps.

Create customer segments and customize your messages and marketing campaigns towards them.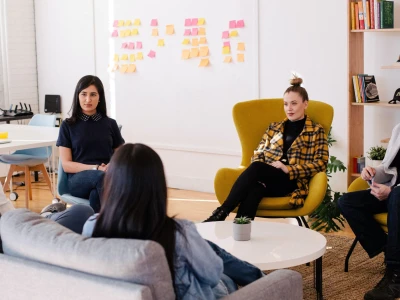 Digital analytics
"Digital analytics optimizes your measurement and reporting approach in order to focus on data and KPIs that deliver business value."
Measuring is knowing. Find out how you can more easily keep your finger on the pulse of your digital marketing campaigns!
There are many measurement and reporting tools available that will all offer you additional data and insights – but only if you use them in the right way. We help you define what really brings added value and produce a clear, comprehensive measurement framework.

Without actual targets, you will never be able to optimize your digital activities in the long run. Based on historical data, we define realistic targets enabling you to know where to take corrective measure in order to achieve optimal results.

Data visualization helps people understand the data that matters for your business. When people are made aware of the story behind the numbers, it can grow adoption throughout the organization, empowering you to evolve into a data-driven business.

We do not push any particular measurement, tagging or reporting solution. We help define your requirements and recommend the best solution for your business context.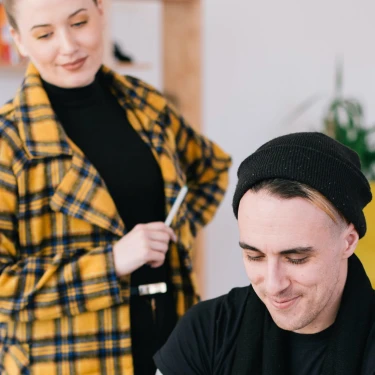 Conversion optimization
"Conversion optimization combines qualitative and quantitative know-how to boost your digital campaigns and web presence on a recurring basis."
What can you do to optimize the conversion rate, especially for your most valuable potential customers?
We use qualitative and quantitative techniques like AB testing, multivariate testing, eye tracking and website behavioral tracking to boost conversion across your omni-channel strategy.

We work closely with our experts in UX and design to optimize the usability of your digital channels.

We can dive deeper into your digital channels and transactional data in order to identify behavioral patterns and segment behavior. In this way, we communicate with all customers with the best approach, maximizing profit and customer equity.

We define actionable KPIs and realistic targets to better understand where the real opportunities for optimization lie.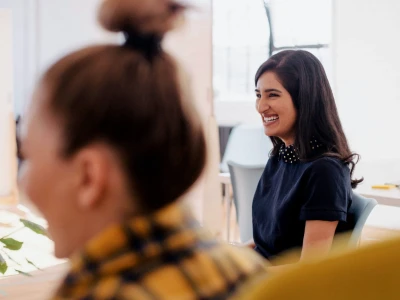 Customer orchestration
"Customer orchestration optimizes your trigger-based marketing by interfacing your marketing tools with data from other customer-facing departments."
You dream, no doubt, of a perfectly orchestrated and event-triggered digital marketing strategy that goes well beyond conversion and embraces the whole customer value chain.
We help you rethink your omnichannel customer communication approach by taking the whole engagement cycle, from lead generation to end of contract, into account.

We connect the dots between your different tools that contribute to a holistic, trigger-based marketing approach. And, in close cooperation with our colleagues from content marketing, we help you optimize your event-triggered content accordingly.

We apply the insights of our colleagues from Data Strategy and we use customer journeys and personas to convey the right personalized message at the right time and via the right channel.

We define rules to measure the total engagement of the customer along the whole value chain. We embed these KPIs into snackable visual reports and dashboards, thus allowing you to monitor the results of your efforts.