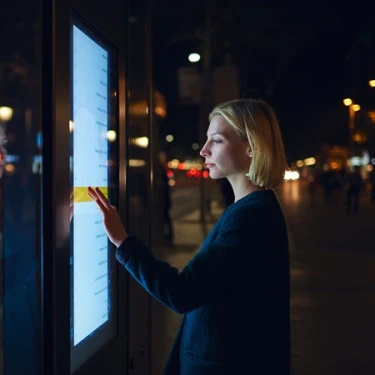 From flexibility to agility
We can support you to adjust rapidly to changing market conditions and to fully seize new business opportunities.

Through our services we support our customers in building the flexibility and agility needed to compete and innovate in today's volatile business environment. Organizations need to grasp opportunities as soon as they arise, impacting the application landscape more rapidly than ever before.
The combined expertise of our teams in all layers of the IT landscape allows to flexibly respond to our customers' changing needs. Building on this flexibility, we help customers to adjust rapidly to changing market conditions and to fully seize new business opportunities.
Convenience drives value
Convenience is key in what we offer to our customers. According to their individual needs, we provide support both in-house and remotely, and can scale up when necessary to add capacity from our global support teams. All of this is accessed through one single point of contact for the customer.
Our one-stop-shop offering applies to our customer's entire IT environment, independently of the application or infrastructure provider. We strongly believe that companies can only excel in their core business when their applications and infrastructure are managed as a whole.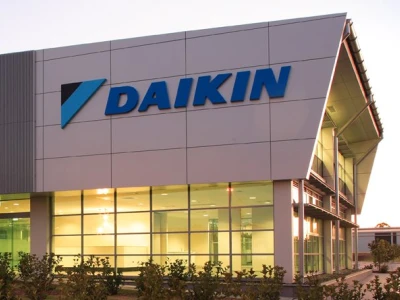 Business continuity through service excellence
Daikin Europe offers a broad range of products and solutions for industrial, commercial and residential use. The product line is structured around 4 major pillars: heating, air conditioning, applied systems and refrigeration.
delaware manages their SAP applications, including the day-to-day operations, incident handling, problem management, changes requests and consultancy.
We've found in delaware a solid partner in managing the big volume of SAP IT improvement requests from Daikin business users across Europe. Our collaboration has led to an increased speed of execution through an SLA-based service model but also a cost-competitive offering by GLocal (offshore and local) implementation teams. On a regular basis, we challenge delaware to continuously improve together with us, taking into account technology innovation, customer needs and economic challenges.
Joachim Verplancke, Section Manager IT Development (IT Center EMEA), Daikin
How we can help
Service level agreements
ITIL certified
24/7 contact centre
After implementation support
Customer support organisation
Dedicated service manager
Fully transparent and pragmatic
Long term partnership
Official software certifications (SAP, OpenText, Microsoft etc)
Your partner in support 
The combination of cloud, mobile and analytics has opened up a whole new range of opportunities. However, these new technologies need to be integrated with existing systems to deliver optimal value for the business.


delaware:
safeguards long-term continuity of IT systems,
builds and manages a solidly integrated landscape,
leverages new technologies to create value, both now and in the future.


Our services:
reduce costs and risks
guarantee system availability
manage complexity
help to adopt new technologies
The power of 'Glocal'
By applying our GLocal approach, we make a real difference, offering tailor-made support based on our customers' individual needs over time. Our approach combines the best of both worlds: local proximity through on-site support that is integrated with the customer's team complemented by global resources for increased cost efficiency.

We choose not to have one location delivering all services in different shifts, with a low cost focus, but have developed a clear vision on following our customers, wherever they are located.
This approach is complemented with our global delivery centers, each of them focusing on a specific set of competences. They can be involved in the follow the sun chain in a supporting mode, with a positive impact on the cost picture, or they can be fully used as a competence center, in a more factory based approach.