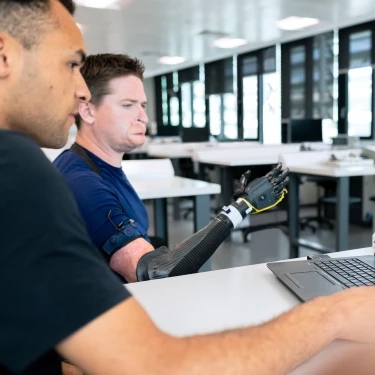 Managing and improving customers and employee experiences
Data is driving today's most successful companies. But while most organizations are focused on operational data to make decisions, many are still stuck with a blind spot when it comes to customer and employee experiences. Qualtrics is an intelligent, one-stop platform that lets you measure data from relevant touchpoints and turn it into valuable insights ¬— and even recommend and automate meaningful action.
But it doesn't stop there. Qualtrics' powerful tech lets you collect data from customers and employees at every touchpoint and turn it into actionable insights and bridge experience gaps. Qualtrics also allows you to combine operational and experience data in new ways, revealing the underlying dynamics behind success and failure. Armed with these insights, your teams can be confident in their decisions – knowing full well how to take it to the next level.
turn data from relevant customer and employee touchpoints into actionable insights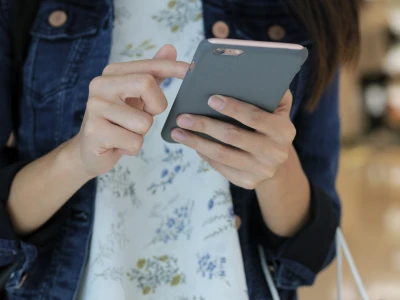 Qualtrics' system of action
Qualtrics 'system of action' consists of a three-step approach:
Collect feedback from customers, suppliers, partners and other stakeholders via intelligent surveys that boost engagement.
Interpret the data in meaningful ways through advanced text and voice analytics to reveal hidden insights.
Leverage the power of AI and machine learning to recommend action and drive success.
Why you'll love Qualtrics
Qualtrics' powerful technology, combined with its impressive usability, makes it the #1 platform for managing customer and employee experience (G2, 2019 and Forrrester 2020). Over 75 Fortune 100 companies can't be wrong. Start your journey to turn:
customers into fans
employees into ambassadors
products into obsessions
brands into icons.
Your Qualtrics partner
With delaware as your Qualtrics partner, you'll enjoy:
a proven, structured approach
a smooth roll-out across departments
close and personal collaboration with your team
equal attention to business and IT aspects of the project, driven by years of experience and expertise.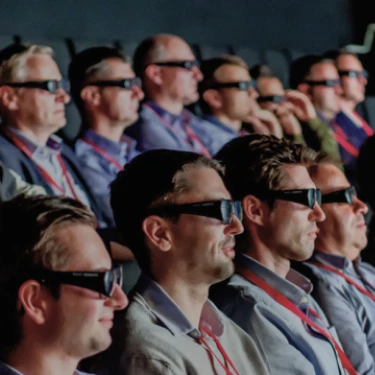 How Barco and Qualtrics enable bright outcomes through 'experience management'
Leading networked visualization company Barco is using Qualtrics to manage and improve customer and employee experiences. Learn how the centralized platform makes it easier to align initiatives while also leaving room for people to experiment.