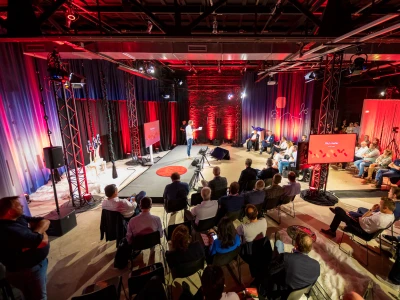 To reconcile IT & Business
As delaware is guiding its customers in Industry and Financial Institutions to transition towards agile services on the cloud or hybrid mode, we observed that these journeys never end. The velocity of changes, thanks to the cloud environments, triggered significant changes in the relationship between IT and Business.
Starts reconciling the IT and the Business processes, moving toward Innovation and Agility. It's time to look at all the potential benefits!
Take back the control and join us for our first edition of Inspiration Day and hear from various presentations centred on technological and functional innovations.
On top of that, we are happy to host the 5th edition of the Pitch Arena in beautiful Luxembourg. Aspiring entrepreneurs can step into delaware's Pitch Arena, where they get the opportunity to pitch their business ideas to a panel of IT and business experts who can offer the resources, hands-on support, and know-how to make their startup dreams a reality.