SAP Integrator
delaware has been an SAP integrator for over 15 years now and has access to essential expertise at SAP headquarters.

Microsoft
Take advantage of the unique and long-standing partnership between Microsoft and delaware to optimize your day-to-day operations and drive innovation.

OpenText
Managing a large amount of data and content in a centralized manner? It's as simple as pie with OpenText's EIM solutions.
SAP integrator in Morocco and on an international
delaware has been an SAP integrator for over 15 years today and has access to critical expertise at SAP headquarters. This pioneering role generates valuable knowledge that delaware incorporates into SAP integration projects, to help our customers gain agility and operate better in Morocco and internationally. delaware is an SAP integrator and has received numerous SAP awards for the innovative solutions we have provided to our customers.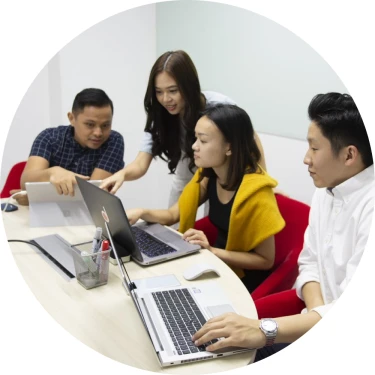 Our refreshed delaware brand
One thing is certain: we are a growing company. Our organization continues to evolve, as does our brand. That's why we've launched an international rebranding exercise, to drive delaware toward greater internationalization and brand consistency.