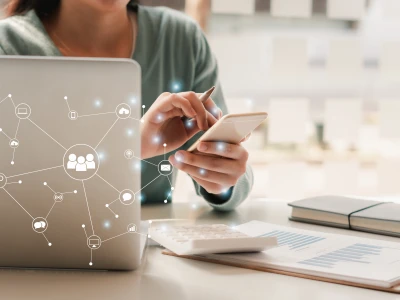 Comprehensive, with an unseen level of scalability 
Microsoft's Business Central is designed to manage financials, sales, service and operations, while benefitting from the flexibility inherent to cloud technology and the ability to automate key processes. Enjoy levels of scalability that are unattainable with on-premise solutions. And you don't have to worry about a complex implementation, since the familiar Microsoft ecosystem integrates seamlessly with the tools you already use.
Business Central is fully cloud-based and resides in the broader stack of Microsoft Azure services. This enables it to collaborate with other solutions, e.g., allowing users to get the most out of their data via data platforms, or increase agility through robotics automations and low-code application development.