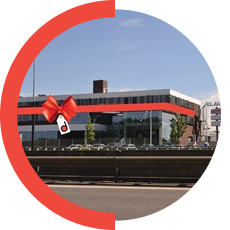 Casablanca
the #peopleofdelaware are sent off to go and discover the world, yet always have a home to return to
We're just around the corner
Our consultants work from everywhere. We would meet with their customers onsite, who appreciate the close cooperation, work from one of our many offices, surrounded by colleagues, or work from home when possible.
Home is where the Wifi connects automatically
You'll notice it from the moment you walk in: this is a warm and energetic place to work. Our offices with panoramic views create an inspiring atmosphere. Whether you want to be part of a beehive of activity or prefer a quiet place to work, at every one of our offices you'll find what suits you best. Stand-up desks or cozy sofa's, hidden phone booths and state-of-the art meeting rooms or our punch ball: whatever works for you.

And of course… our love for food: because what else, if not the joy of sharing food defines an energetic organization, eager and warm?
Connect everything
We believe our strength is connecting talented people. We believe that tailored infrastructure allows for teams to collaborate. Our flexible office spaces provide the perfect environment for our people to support each other and work together towards shared success.

A strong company culture of sharing our knowledge enables us and our customers to grow fast. Collaboration and care are rooted in our way of working, that's why we enable you to work how it suits you & our customers best.