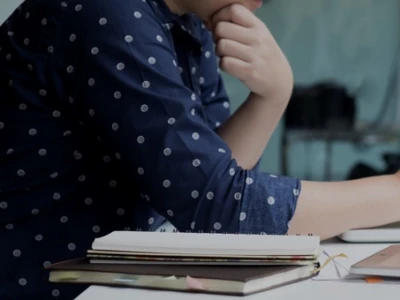 SAP S/4HANA migration: a step-by-step approach, at your pace
SAP S/4HANA migration is the move from an SAP ERP system, such as SAP ECC that runs on-premise on a database other than SAP HANA, to SAP's next-generation SAP S/4HANA business suite (either on-premise, hosted in the cloud or hybrid).
In today's fast-changing business environment, companies are under high pressure to be faster, smarter, more agile and more innovative than their competitors. SAP's next-generation business suite, SAP S/4HANA, was developed to help them achieve those aims. Hesitant about making the move? We can help you migrate step by step, at your very own pace.
Now is the time to make the move to SAP S/4HANA. It will allow you to migrate step by step and reap the benefits before your competitors do.
Pourquoi migrer maintenant ?
D'ici 2025, SAP ne prendra plus en charge sa suite professionnelle ERP existante, ce qui obligera les utilisateurs à passer à la plateforme in-memory HANA.
Alors que tous les clients SAP savent qu'ils devront tôt ou tard migrer vers SAP S/4HANA, beaucoup s'inquiètent du coût, de la complexité et de la durée du projet de migration.
Toutefois, si vous lancez le processus de changement de plateforme maintenant, vous pourrez effectuer cette transition à votre propre rythme.
Profitez des avantages de SAP S/4HANA
En outre, vous pourrez profiter des avantages de SAP S/4HANA avant vos concurrents :
Profitez rapidement d'une visibilité commerciale en temps réel, pour une meilleure prise de décisions, des processus optimisés et des services améliorés – grâce au moteur d'analyse ultrarapide, au reporting intégré et aux processus simplifiés de HANA.
Travaillez plus rapidement et de manière plus flexible – grâce au modèle de données simplifié de S/4HANA et à l'expérience utilisateur extraordinairement intuitive de SAP Fiori.
Accélérez l'innovation pour optimiser et réinventer votre entreprise, le noyau central de HANA combinant un ERP traditionnel à un CRM, un EWM, un système de gestion des transports, etc. ainsi qu'à des applications cloud comme SAP Hybris, SAP SuccessFactors, Concur, SAP Fieldglass et SAP Ariba. Il peut également être facilement étendu avec SAP Leonardo

,

le système d'innovation numérique de SAP, qui ouvre la porte à l'IoT, au big data, à la blockchain, et bien plus encore. Un nombre croissant de nouvelles applications SAP seront exclusivement disponibles sur SAP S/4HANA.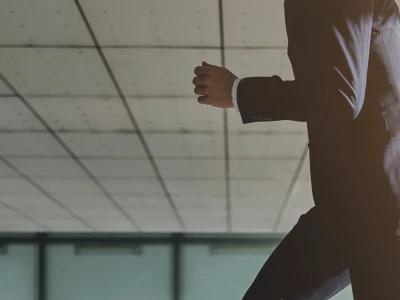 4 étapes...
Fort de ses connaissances et des ses nombreuses années d'expérience avec SAP, delaware peut vous aider à prendre des décisions - pour veiller à ce vous exploitiez pleinement le potentiel de SAP S/4HANA.
Notre approche repose sur quatre étapes :
1. ÉVALUATION
Au début d'un projet, nous procédons à une analyse technique et à une vérification du système. Nous évaluons votre plateforme SAP, vos bases de données et votre système d'exploitation existants. Nous déterminons ensuite les mesures requises (c'est-à-dire s'il faut conserver les bases de données existantes ou passer à une nouvelle version) et fournissons un plan de migration, un budget approximatif et un calendrier.
Plus qu'une analyse technique, vous pouvez également opter pour une évaluation fonctionnelle, qui nous permettra de vous expliquer de quelle façon la migration vers S/4HANA peut vous aider à améliorer votre activité.
Nous pouvons également pousser l'évaluation encore plus loin et établir une feuille de route stratégique, en déterminant comment S/4HANA peut aider votre entreprise dans sa transformation numérique.
2. EXPLORATION
Dans le cadre de cette deuxième étape, nous cartographions vos processus opérationnels et priorités commerciales, déterminons les points sensibles, discutons des aspects nécessitant un développement personnalisé et fournissons un budget plus détaillé.
Des sessions d'inspiration sont organisées pour vous aider à comprendre les fonctionnalités spécifiques de S/4HANA.
En outre, notre « étude de validation S/4HANA » vous permet de vous faire une idée du véritable impact de S/4HANA en installant la suite professionnelle sur une copie de votre système de production sur MS Azure, avec vos propres ensembles de données. Une fois que vous aurez décidé de lancer le processus de migration, cette configuration servira de base.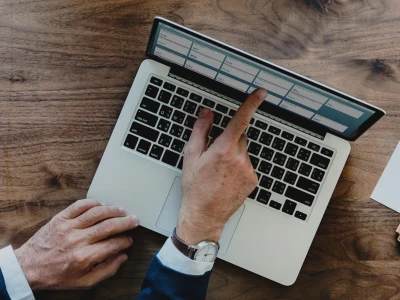 ... pour libérer tout le potentiel de SAP S/4HANA
3. CONVERSION
Nous pouvons ensuite vous assister tout au long du processus de migration – de la phase de préparation et de migration à l'introduction de SAP Fiori et à la définition des rôles.
Comme nous savons que SAP S/4HANA représente une transition dans la façon dont vous menez vos activités, nous serions ravis de vous aider à développer votre communication de changement afin de favoriser l'adoption de la plateforme par les utilisateurs.
4. INNOVATION
Démarrez petit, mais voyez grand : telle est notre devise pour les migrations S/4HANA. Une fois les bases intégrées, nous pouvons vous aider à explorer de nouveaux domaines et fonctionnalités comme le marketing numérique, la production numérique, la comptabilité robotisée, etc. De cette façon, vous pourrez déployer SAP S/4HANA pour vous créer un avantage concurrentiel.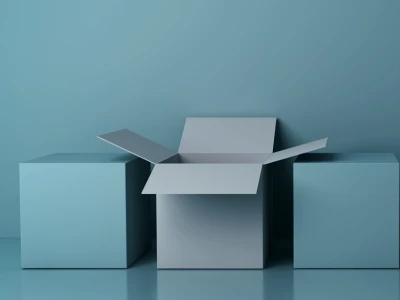 Big bang or phased approach?
There is no one-size-fits-all solution for migration. Some businesses opt for a 'greenfield' installation, i.e. starting from scratch. A 'brownfield' conversion to SAP S/4HANA, however, is the most common path: upgrading live systems and selectively reusing existing system elements. 'Bluefield' and 'redfield' implementations are also possible – get in touch with our team to learn which color suits your company.
In other words, you can move forward at your own pace as your requirements develop. SAP S/4HANA can, for example, be used with the classic SAP GUI in a first phase. The move to the SAP Fiori is then made through improvement projects later on.
Pourquoi choisir delaware ?
Nous sommes des experts SAP et des utilisateurs de S/4HANA : nous déployons l'ensemble du portefeuille de solutions SAP et travaillons sur un programme de co-innovation en collaboration avec SAP afin de contribuer au développement de l'édition cloud de S/4HANA.
Nous possédons 15 ans d'expérience dans le domaine de la transformation commerciale dans de nombreux secteurs.
Nous offrons des solutions complètes : de l'analyse, intégration et mise en œuvre à la gestion et communication du changement.
Nous proposons une approche structurée.
Nous sommes pragmatiques et travaillons en étroite collaboration avec votre équipe.