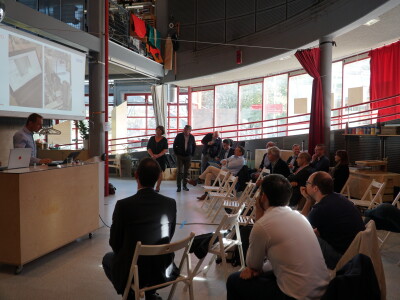 The ground of our digital teams 
If you ask Jérôme why he joined delaware, he will tell you with his legendary calmness: "To be able

to pilot competent resources that the team has chosen in an autonomous way.

"

If you ask Guillaume this question, he will answer with passion: "To work on lots of different tech and help young people to become competent on innovative subjects."

If you ask Laëtitia, she will confide in you with honesty: "To help clients have clear ideas about what they want and be effective and relevant."

Finally, if you talk to Nicolas, he will declare with humor: "To offer my clients solutions at the cutting edge of today's know-how... because keeping it simple can be complicated!"

Repeat the experience with Stéphane, Wajih, Amine, Sylvie, Hichem, Geoffrey, Miguel.... and you will get new and different answers.

In short, there are plenty of reasons to join the digital team at Delaware, but despite our differences or rather because of them, we are all complementary and above all we share common values, the main one being the imperative need to be well together. That's why we fully invest in projects and wake up in the morning with that desire!