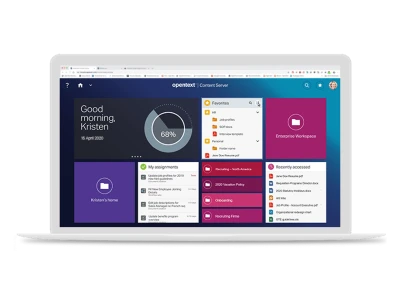 Unleash the power of information
OpenText is a portfolio of software solutions and services enabling medium and large-sized enterprises to manage information from many sources via a central location. Giving users a 360-degree overview of big data insights, enterprise information and workflows.
Today's Enterprise Information Management (EIM) solutions are a far cry from those of just a decade ago. They combine content management, business process management, customer experience management and business intelligence to form a holistic tool linking all business processes and high-quality data – structured and unstructured, paving the way for powerful analytics that drive strategic decision-making.