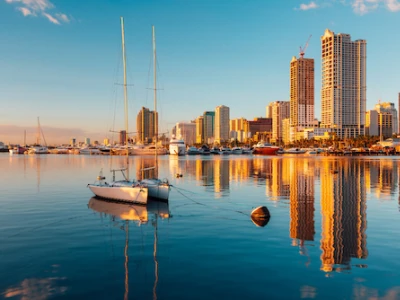 Manage beautiful spaces for your customers
The global health crisis that started in 2020 negatively affected multiple sectors of the economy, including real estate. Now, in 2022, businesses have started opening up, and the real estate industry has shown a promising upward trend in both commercial and residential rentals, as well as the home ownership market.
Still, the market has transformed into a digital and more demanding one. Real estate companies must at the minimum be able to quickly catch up in terms of operational efficiency, customer experience, and innovation. You must:
Consistently delight your customers by personalizing digital experiences at every touchpoint: from property search, acquisition, onboarding, usage, to contract end.

Increase tenant satisfaction by rapidly resolving queries and service requests

Manage cash effectively based on accurate and real-time visibility of cash positions at the property and corporate level.

Collect rent promptly by automatically generating invoices and reminders in a timely manner.

In a risky economic climate with high vacancy rates, keep managing profits by cutting down costs to acquire and retain tenants, reducing IT expenses, and improving employee productivity.
You can do all these with SAP Real Estate Management solution. Delivered by delaware, SAP will enable you to streamline residential and commercial real estate processes so you can continuously delight your customers, manage cash effectively, protect your revenue, and remain resilient despite volatile economic conditions.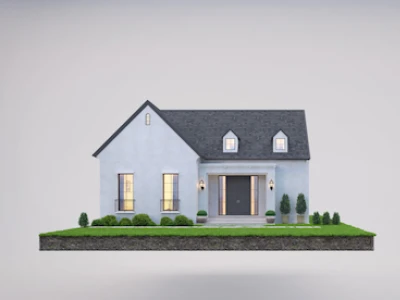 Automate and streamline your real estate business
Real Estate Objects Management
Manage all aspects of your RE business, including business entities, land, building, rental unit, rental space, and rental room objects. Take a look at your property from an architectural perspective and from a usage perspective.
Construction Project Management
Manage the development project from groundbreaking to completion, including materials, equipment, and manpower. Protect your budget with automated milestone billing. Ensure that properties are completed on time and within budget.
Contract Management
Say goodbye to hours — even days — spent going through paper trail. Digitize contract management of your entire portfolio, including lease-in, lease-out, customer, and vendor contracts. Attribute business entities, buildings, or company codes to any contract for easy reference.
Space Optimization
Define structures, usage considerations, amenities, and unusual spaces. Visually represent RE objects though external graphic systems.
Centralized Business Processes
Integrate real estate processes and transactions with finance, controlling, planning, purchasing, HR, and more. All in a single SAP S4/HANA platform.
delaware, as a global organization, is one of the most experienced SAP partners in the world. In the Philippines, we have implemented SAP S/4 HANA for dozens of entities, including top companies in real estate such as Daichi, Makati Development Corporation, Anflocor, Sterling Group of Companies, AyalaLand, and Federal Land, enriching our knowledge and experience in the industry.

delaware is a global technology company that has established roots in the Philippines since 2015. We draw experience and support from our international organization that roots back to the 1980s and has a workforce of over 3,000 global employees.

We have ready-made templates to help our customers with government-mandated forms and processes, including BIR forms and CAS registration requirements.

delaware provides end-to-end SAP solutions and services including licenses, implementation, support, and maintenance. You only need to coordinate with one provider who can provide holistic solutions and who will be able to oversee your SAP initiative in its totality.

A Quality Assurance team is deployed in every implementation. Their sole responsibility is to validate the project team's adherence to best practices, the methodology, and project management standards.

In the course of 1 year, the global economy has been pushed to go fully digital. delaware customers have always been cloud- and digital-ready with our portfolio of solutions for e-commerce, e-invoicing, cloud ERP, analytics, artificial intelligence, augmented reality, virtual reality, Internet of Things, blockchain, and more.