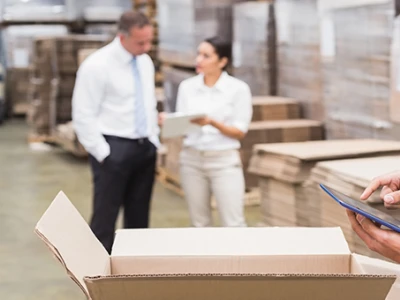 Invoice management: tap into the benefits of automation
Invoice management is the process of archiving, capturing, checking, approving and posting incoming invoices, as quickly and as efficiently as possible, through digitization and automatic workflows.
When it comes to invoices, there is no one-size-fits-all: sources, formats and contents all differ considerably. There is one constant, though: manual invoice processing is slow and error-prone and, as a result, costly. What if you could help your accounts payable (AP) staff to automatically process invoices – from recognition to approval, posting and archiving? The return on investment is quick and impressive for large companies as well as SMEs, making your team, management and suppliers happy!
9 reasons to make invoice management smarter
Win time: Reduce the time needed for data entry, exception management and the resolution of billing discrepancies and approvals. So that you save your AP team for added-value projects/tasks.
Eliminate errors: Avoid the errors related to manual data entry and the resulting payment queries, complaints and risk of penalties.
Save money: Cut the cost per invoice processed to boost your cash flow, pay faster in order to avoid penalties and benefit from quick-pay discounts.
Raise security: Avoid duplicate or lost invoices. Prevent fraud by ensuring that every invoice is securely transferred.
Enable quicker decision-making: It's easier to make decisions faster, as your invoices move straight into the approval process and authorized parties can review invoices from anywhere – even on mobile devices.
Gain cash flow visibility: A real-time, accurate view of your cash position helps you make smart payment and investment decisions.
Audits become a breeze: Built-in data verification and quality assurance ensure legislative compliance. The digital archive helps you prove payments and segregation of duties
Make suppliers happy: Your suppliers will appreciate correct and faster payments.
Ban paper: Trust Optical Character Recognition (OCR) to process the growing amount of e-invoices you're receiving in minutes and push suppliers off paper. Less paper means less physical storage space needed, while you protect forests: every million e-invoices saves 133 trees (and cuts 36 tons of CO2 emissions).
According to an OpenText survey, companies miss 80% of early payment discount opportunities.
Automating every step, from invoice reception to payment
An end-to-end solution that is seamlessly integrated into your ERP or finance platform will automate the processes of scanning, recognizing, , registering, approving and archiving invoice data, regardless of invoice source: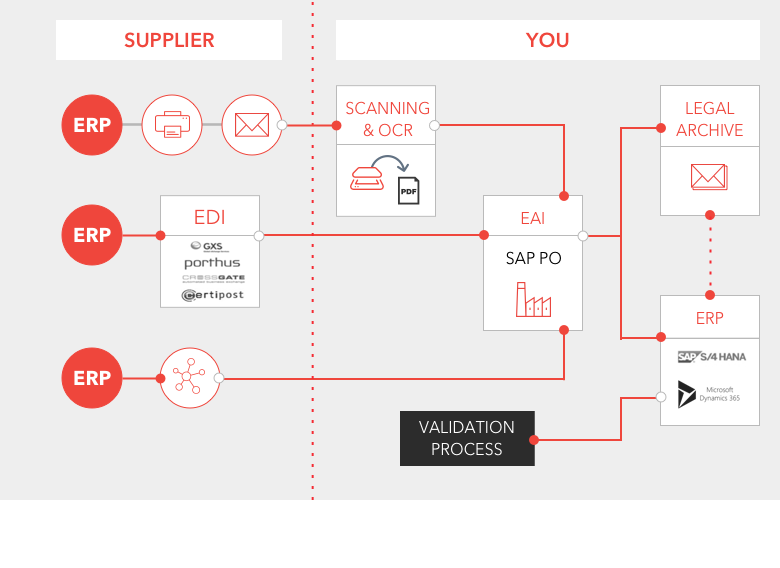 In the past, invoice management solutions only paid off for companies processing over 30,000 invoices per year. However, the ROI of today's solutions is fast and impressive for SMEs as well.
How can we help?
delaware has been delivering invoice management solutions for many years. Whether you're a large company running on SAP or Microsoft or an SME, we help you transition from manual processing to streamlined e-management of your invoices, by:
assessing your business processes and needs selecting the best possible solution
if needed, helping you optimize your master data, as high-quality data is a must for smooth invoice management
integrating the solution into your existing software platform
Why choose delaware?
We offer a structured approach
We offer end-to-end solutions
We collaborate closely with your team
We have 15 years of experience in business transformation across numerous industries