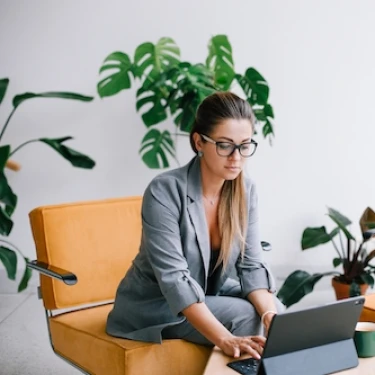 Sales Account Executive
share on
Your profile
You have what it takes to be a Sales Account Executive: you're dynamic, great with customers and understanding their needs and organizational aspirations, flexible, you have a nose for entrepreneurship and new innovative technologies. You are keen to understand business challenges of our clients and provide high value solutions to them.

Our preference is that you are familiar with SAP technologies and other systems like Opentext or Microsoft, with experience implementing or selling SAP and are interested to know the latest that SAP has to offer.

You have successfully worked in a team, met sales targets and met conversion targets as well as having good communication skills.

You're highly driven and proactive, creative and independent and have strong analytical skills. You are willing to go the extra-mile when needed.

You are willing to work on national and international customers and are open to occasional travel if such is required for training and/or development of an opportunity.

You recognize yourself in our values: respect, care, commitment, team spirit and entrepreneurship.

You have 5+ years of experience in Sales in the IT sector (products and services) with ERP (SAP) focus or other similar products. You have a well-developed network in the Philippines.

You have a track record of strong results, and you are not shy of challenges. You are ready to take up a yearly sales target and are confident to deliver it.

You have managed relationships concurrently with multiple existing customers (account management) and you have a past experience of growing existing accounts.

You are intimately familiar with sales process of IT industry, and you know how to work together with key roles (PM, BA, solution architects, functional and technical consultants) during the sales cycle.

Ideally you possess complementary technical and functional knowledge related to the area (e.g., ECM product, SAP, database and frontend technologies, infrastructure), but you are also well-versed in legal and financial knowledge.

Importantly – you are a "getting things done" person, self-motivated, networking, and decisive.
Our offer
A dynamic, stimulating team of highly motivated professionals with attention for personal development in your expertise. We work on a broad portfolio of unique projects in Asia Pacific for prominent customers.

Flat organization with key empowerment, working directly with our key business leaders.

Trainings and sales seminars in key delaware products (SAP, OpenText).

A position that offers great opportunities for growth, as the organization grows.

And of course, a competitive salary package that grows with you! A sales incentive system that truly rewards results!