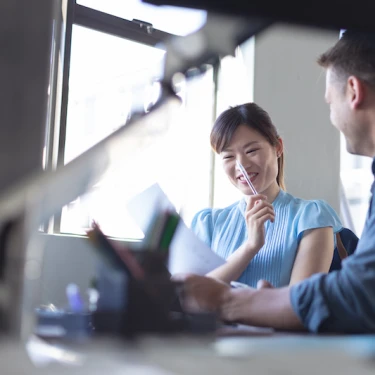 SAP BASIS Senior Consultant
share on
Your function
You have what it takes to be a great consultant: you're dynamic, good with customers, flexible.
You have a nose for entrepreneurship and new innovative technologies. You are keen to understand business challenges of our clients and provide high value solutions to them.
You have successfully worked in a team and have good communication skills. You're creative, pro-active, independent, and have strong analytical skills. You are willing to go the extra-mile when needed.
You are willing to work on national and international projects.
You recognize yourself in our values: respect, care, commitment, team spirit and entrepreneurship.
Your profile
You come with at least 7 years of experience with BASIS ideally with both implementation and support experience. You have both OS (AIX, Linux and Windows) and DB exposure (DB2, Oracle, HANA, MS SQL and Sybase/ASE). Ideally you have HANA experience and exposure to Netweaver concepts and products (S/4HANA, Fiori, SolMan, Enterprise Portal,…)
You have experience in installation, version upgrades, patching both on application and database layer. You have working knowledge of high availability and disaster recovery environments, as well as OS level clustering.
You have experience with typical support activities including preventive maintenance. You have a working knowledge of key ITIL processes.
Preferably you are SAP certified.
Fluent in English