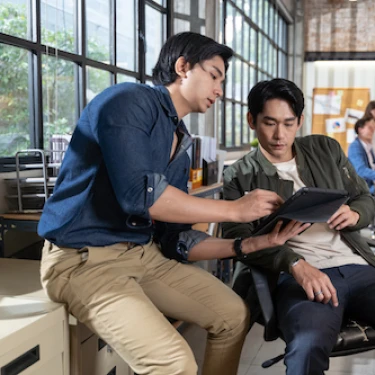 Lead .Net Developer
share on
Job overview
Make new features on top of running ERPs rather than on SQL databases. For instance: a visual and user-friendly drag and drop plan board based on a heavy SAP production planning interface.
Co-create with our customers. We find innovative solutions together with our customers in end-to-end projects. Co-innovate APIs from start to finish, using techniques such as automated testing, continuous integration and delivery, and service based integration.
Take responsibility, share the risk. You provide and implement solutions while freely giving your input on how we structure and work. We believe in agile and scrum, but in the heat of the battle we aim for the most pragmatic way of working together.
Learn to fly, we'll catch you when you fall. You can always fall back on the .NET experience of your colleagues, who will teach you the necessary skills during internal trainings, team meetings, e-learnings and conferences. You can grow as a .NET develope
Clients are mostly working on an EU Shift
Should be flexible with work shifts as demands might change
Typical work hours are from 9am-6pm PH time but can change to 3pm-12am to adapt to EU timezone.
Your profile
Passionate about .NET software development and well-structured software code
With experience or interest in .NET Core, Web API, Entity Framework Core, Azure
Customer centric. You understand their mindset and co-create the best possible solution
Loves to work independently and take ownership of solutions.
With the ability to develop own ideas and potential to grow into a technical architect or project management position