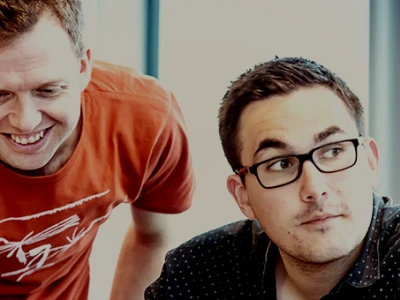 Simply the best price/quality ratio
Cloud development is about being more innovative than ever before, more quickly than ever before and more affordably than ever before.
There are many good reasons for choosing cloud development, but the lower total cost of ownership and increased speed of innovation are undoubtedly the most appealing ones.
You can develop custom solutions faster and more easily than ever before thanks to the availability of cloud building blocks. Imagine you were building a house – you wouldn't make your own bricks, would you? So why should it be different for a solid cloud solution?
Moreover, those cloud building blocks are becoming more sophisticated and more powerful all the time. By implementing building blocks to enable Artificial Intelligence or big data analysis, you can immediately make a difference for your organization.
Cloud development can also lead to a clearly visible change for your employees. Thorough integration between existing systems and the available cloud functionality makes it easier to unlock widespread information for your users, with less log-in confirmations and clicks.
Another piece of the puzzle is that they enable you to be more innovative with a shorter time to market and at a lower cost. Thanks to the continuous release of new features, upgrades become a non-event.
And if you can't find a standard solution for your business issue, simply unleash the power of the cloud by customizing on Microsoft Azure or SAP HANA Cloud Platform (HCP).