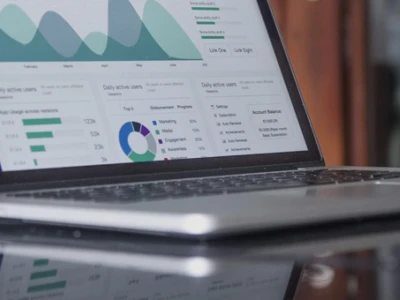 How to connect with your customer: marketing automation
Marketing automation
is the data-centered automating, streamlining and optimizing of marketing efforts, including sending emails, keeping track of and posting on social media, and other initiatives.
In a study conducted by delaware and the Karel de Grote Hogeschool, a majority of companies indicated that marketing automation is one of their top priorities. The irony, however, is that very few of them are actively engaged in it. Sure, they're putting a lot of effort into sending out emails in which they address their clients by their first names – but that's about it. In the process, they are missing out on a wealth of opportunities, like gaining a better understanding of their customers. If they take the right approach to it, that is.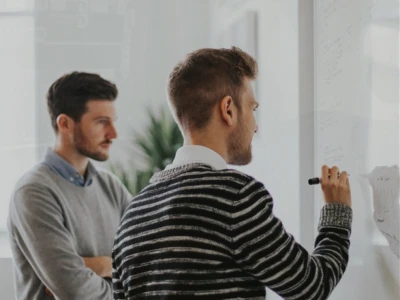 Driven by data
'Real' marketing automation actually refers to the automation of 'marketing flows' during the customer journey, both in the digital world and the real world. Of course, channels in the former are much easier to program, but there are companies today that use marketing automation to create personalized print folders for their clients.
With automated 'flows', the kind of marketing materials your prospects receive depends entirely on her or his profile and behavior. In this way, you're not only 'nurturing' them through the sales process, you're also providing relevant content that is way more likely to convert them.
You've guessed it: to make marketing automation work, you'll need to know exactly who your prospects are, which means you'll need not just raw data, but customer intelligence. With the right data and insights, you'll be able to understand exactly what your target audience expects from you.
Be warned, however: personalization is a key aspect of marketing automation – but it's tricky, too. It's not an exact science, and even with deep customer analysis, it's impossible to predict your next sale. The key to it all is rigorous testing.
Your first step in marketing automation doesn't need to be a leap of faith
Driven by technology
Another important aspect of marketing automation is, of course, the technology that makes it possible. Software development has made huge progress in the last couple of years, with endless possibilities emerging through fine-tuned orchestration.
The automation technology software market is overflowing, and it's easy to become overwhelmed by choice. To select the right tool for your company, you'll first need a clear picture of what your goals are. Based on those goals, you can make a list of specific criteria, and use that as a touchstone. This also means that marketing automation isn't just reserved for large companies: armed with clear goals and criteria, SMEs can benefit from it as well.
Focus on quick returns
While the field of marketing automation may seem overwhelming at first, it's good to realize that even some minor tweaks in how you interact with your customers can make a world of difference. Focus, for example, on conversion-driven scenarios that provide quick returns, such as abandoned shopping carts, or customers who haven't bought from your store in a while.
You'll find that the first move toward marketing automation doesn't need to be a leap of faith at all, but a measured step towards more effective customer interactions.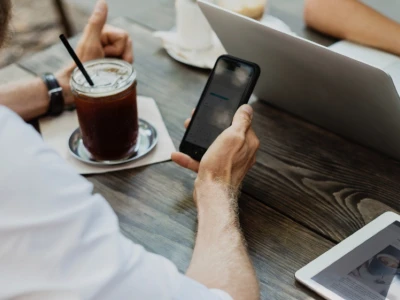 We'll help you take the first step – and the next
With more than 15 years of experience in business, marketing, and the technologies that drive both, delaware is uniquely positioned to help you with your marketing automation endeavors. Whether you're just starting to explore the wonders of personalized marketing, or looking for ways to step up your game and become more effective: our experts have the know-how and hands-on mentality to guide you on your way.
How we can help you
Create awareness through workshops, business games and quick scans
Define improvement programs and offer vision, strategy and roadmaps
Execute transformation at your company
Build your business process architecture, monitor it, and train your people
Why choose delaware?
We offer a structured approach
We offer end-to-end solutions
We collaborate closely with your team
We have 15 years of experience in business transformation in numerous industries