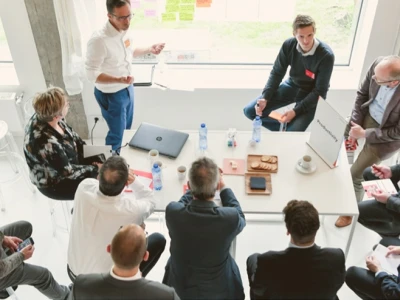 Meeting customers' expectation in the digital age
Customers are increasingly empowered, and their expectations are continuously rising. More than ever, offering a unique and consistent user experience across multiple channels is paramount to building valuable customer relationships. Only truly customer-obsessed businesses stand a chance in an increasingly customer-centric world.
By aligning interactions design, event-based communication and customer data, businesses can innovate and focus on exactly the right moments in the customer journey; and deliver an effortless experience.
Six steps towards customer centricity
Strategy & insights: reviewing your business model, underpinning it with wide market experiences, sound theory and enriching it with data ensures a smooth execution and strong results.
Customer moments: get to know your customer's deepest drivers and identify the customer journeys and moments that maximize its experience and generate value for your company.
Accelerate & transform: aim for continuous improvement and establish a digital customer culture of innovation through low-stakes experiments, proofs of concept, business case deployments and rapid prototyping.
Single source of truth: bring structure to data chaos by aligning, prioritizing and automating processes – so you don't waste time looking for the right core data to secure a consistent experience everywhere.
Omnichannel experience: develop a unique and consistent customer experience across channels and build valuable relationships throughout the entire customer journey.
Digital orchestration: continuously improve your digital communication by combining moments events, analytics and customer interactions to surprise and delight your customers thoroughly.