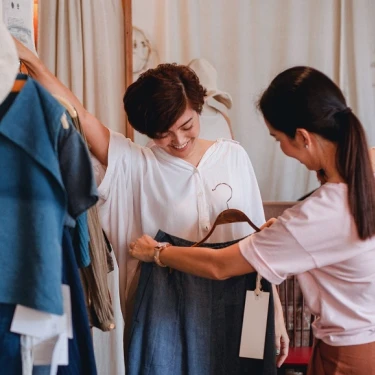 Why Customer Experience Is Needed Now More Than Ever
The modern-day consumer doesn't just want your product or service but also a frictionless customer experience. As any company be it B2B or B2C, the relationship you have with your customer goes beyond the transaction point. While marketing and online experience play a part in nurturing these relationship, CX is also highly dependent on back office and supply chain management.
With the right tools, you can oversee all aspects of CX from the front office to the back office. Having this bird's eye overview is crucial, considering that customers can engage with your business at any point of the transaction.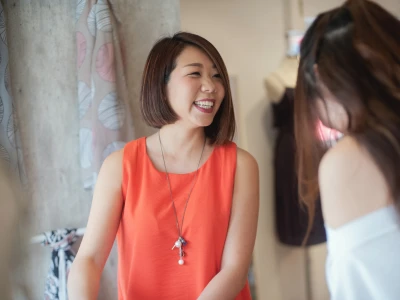 Redefining Customer Journey Webinar on Demand
Redefine the retail customer journey by blending the offline and online touchpoints to develop a holistic customer experience
SAP Customer Experience Clouds
SAP Customer Experience offers multiple cloud solutions that strengthen a specific CRM area. Explore the available clouds below:
SAP Customer Data Cloud
Obtain a single view of customers and create trusted relationships driven by consent.
Ethically gather, keep, and protect customer information. Maintain transparency and personal data control as your organisation unifies customer data sources. This way, you can deliver real-time personalised experiences while ensuring customer privacy.
Point out distinctive profile views to develop suitable customer engagement strategies

Acknowledge existing data privacy and governance requirements for your brands based on regions

Obtain a holistic view of your customer information and process arriving data in real-time
SAP Marketing Cloud
Identify the right moments and provide the best offers to customers.
Access data from your organisation's marketing activities. Use this data to evaluate the impact of each marketing strategy and deepen your customer relationships. Create confident marketing decisions based on the full context of your customers to generate quality leads.
Make intelligent and data-driven marketing decisions with a centralised view of planning using data visualisation tools.

Earn and nurture high-quality leads by developing and executing multichannel campaigns that promote engagements and conversions.

Identify the most relevant target audience for your campaigns and deliver individualised messages at the right moments throughout your customer journey.
SAP Commerce Cloud
Lower the cost of customer support and optimise order tracking for customers.
SAP Commerce Cloud emphasises product content management, order management, and experience management. Make your selling and buying experience a lot more straightforward with an agile E-commerce platform. Through fast cloud deployment supported by serverless microservices, your organisation can keep up with the fast-changing market demands.
Maximise customer satisfaction by helping them look and promote the right products using powerful search capabilities.

End-to-end view of customer engagements with your business to provide accurate and timely response.

Obtain core digital commerce abilities to acquire real-time insights into your customers' wants, needs, and preferences as they conduct their buying journey.
SAP Sales Cloud
Create custom sales quotes in seconds and motivate your sales team better.
Deliver exceptional sales experiences by centralising and automating critical selling processes. Improve your sales effectiveness with intelligent automation of labour-intensive tasks and data collection. Make every interaction count by managing your tracking performance online and offline.
Increase sales productivity with accurate customer analytics and forecast intelligence.

Strengthen your organisation's retail execution and field productivity with mobile selling abilities and fuss-free offline and online synchronisation.
SAP Service Cloud
Provide quick customer resolutions by improving ticket classification with machine learning.

Reduce customer service costs and average handling times with process automation on routine tasks.

Automate customer self-services with support pages, AI chatbots, and syndicated knowledge management.
we commit

by aligning interactions design, event-based communication and customer data, businesses can innovate and focus on exactly the right moments in the customer journey and deliver an effortless experience