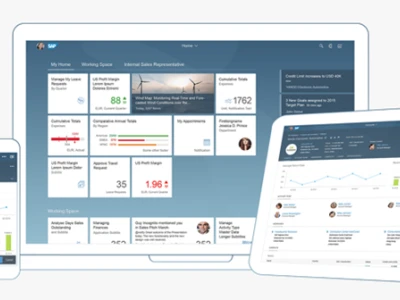 SAP Fiori: bringing consumer-grade experiences to the business
SAP Fiori is a design principle for SAP applications that provides a role-based, simplified user experience across different business departments, tasks and devices. SAP offers more than 10,000 Fiori Apps in its Fiori Apps Library, including HR, Manufacturing, Finance etc.
Most business applications are often overly complex and require intensive training. With Fiori, SAP aims to bring intuitive, consumer user experiences to the enterprise, resulting in increased productivity, less change requests, higher employee satisfaction, and a better connection between business and IT. From monolithic, one-size-fits-all solutions to role- and activity-based applications: that is the shift SAP is making with Fiori. And it's working: end-users are no longer burdened by information and options that are irrelevant to them, but instead get a crystal-clear overview of the task at hand.
How can SAP Fiori help you?
But Fiori is more than just a nice design concept. In fact, the simplified user experience provides a host of monetary and non-monetary benefits that will change the way employees work and propel the business towards the future:
Intuitive and role-based user interfaces
Quick time to value
Reduced training cost and change management
Business acumen
Boosted productivity
Fewer user errors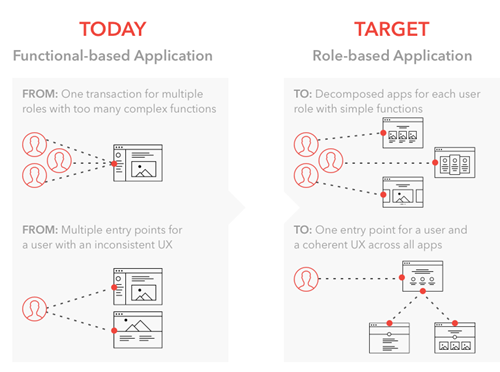 A simplified, intuitive user experience changes the way employees work and propels the business towards the future.
How can we help?
As a renowned SAP Gold Partner, delaware has an extensive knowledge of all SAP's latest and forthcoming innovations. Add to this our broad experience in developing business applications for organizations across a range of sectors, and you'll know why we are the experts that can lift your business to the next level. We use best SAP best practices to make the best applications possible, validated by SAP, and create and manage our own Fiori templates to ensure rapid deployment and commissioning.
Why choose delaware?
Currently, we are managing over 50 SAP Fiori projects worldwide. Our +200 Fiori developers and teams in Belgium, France, the Netherlands, Brazil, China and the Philippines – including several certified experts – are at your service at all times. You can count on our offshore Fiori competence center.
More reasons to work with us:
We offer a structured approach
We offer end-to-end solutions
We collaborate closely with your team
We have 15 years of experience in business intelligence in numerous industries
We work closely with SAP on Fiori-based innovations and applications.