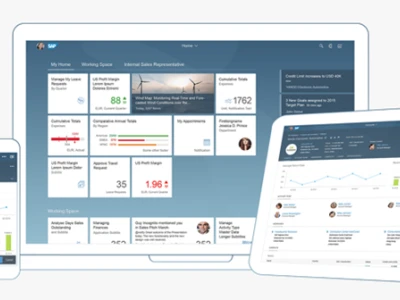 SAP Fiori: bringing consumer-grade experiences to the business
SAP Fiori is a design principle for SAP applications that provides a role-based, simplified user experience across different business departments, tasks and devices. SAP offers more than 10,000 Fiori Apps in its Fiori Apps Library, including HR, Manufacturing, Finance etc.
Most business applications are often overly complex and require intensive training. With Fiori, SAP aims to bring intuitive, consumer user experiences to the enterprise, resulting in increased productivity, less change requests, higher employee satisfaction, and a better connection between business and IT. From monolithic, one-size-fits-all solutions to role- and activity-based applications: that is the shift SAP is making with Fiori. And it's working: end-users are no longer burdened by information and options that are irrelevant to them, but instead get a crystal-clear overview of the task at hand.