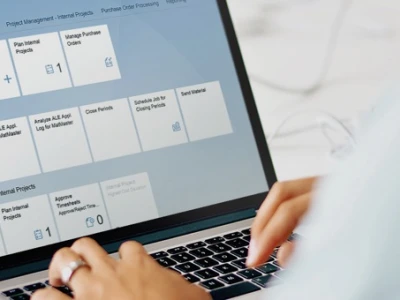 SAP S/4 HANA Cloud: embrace the future of ERP
SAP S/4 HANA Cloud is SAP's cloud ERP offering. It combines the power – and simplicity – of SAP's S/4 HANA business suite with all the benefits of a cloud solution.
Cloud computing is increasingly gaining inroads in today's fast-paced business environment, as it meets businesses' need for more speed, agility, connectivity and simplicity. By 2020, 60% of the ERP workload will be handled in the public cloud, according to market research firms like IDC. To be ready for that shift, SAP has introduced SAP S/4 HANA Cloud – a software-as-a-service (SaaS) version of S/4 HANAthat is continuously enriched with new features.
Just like S/4 HANA, the cloud version is based on SAP's HANA in-memory database, which allows users to do business on a real-time basis. In addition, it also integrates the SAP Fiori user experience, to ensure unequalled usability. The cloud version however, is even simpler and more innovative than its on-premise counterpart.