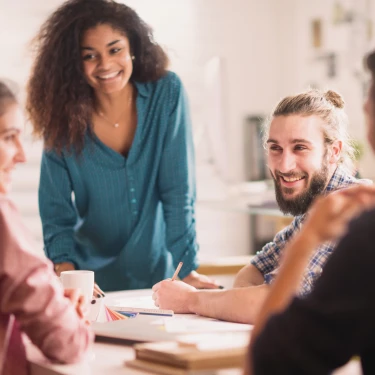 A new way of working
We have been talking about the future of work for over ten years and it was an unexpected pandemic that has accelerated the concretization of it. Hybrid work has become the new normal. Now it's up to all of us to define a hybrid work strategy to tackle its challenges, from communication, collaboration and coordination to connection and employee engagement, people and work management, ...
Discover our one-to-one workshops to take the next step in your company's hybrid work strategy.