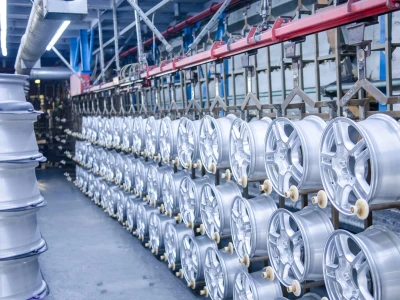 Supply challenges
Compliance, flexibility, and innovation are key to growing market share. How can you reconcile the operational constraints of a highly standardized sector with the need to become more competitive and innovate faster?
Controlling the supply chain is essential to logistical flexibility and fluidity. Tools such as EDI, radio frequency, and RFID, as well as labeling and packaging management, allow you to streamline flows, comply with industry standards, avoid penalties, and increase productivity and traceability.

Focus on innovation to differentiate yourself from your competitors. Co-innovation partnerships with other OEM players can shorten investment cycles and lead to valuable knowledge exchange. Powerful PLM tools will also allow you to become more agile while still adhering to your partners' requirements.

Company management is crucial to meeting the demands of the market and to quickly adapting to changes. Dedicated dashboards give you ready access to all the information you need to act quickly and in a targeted manner.