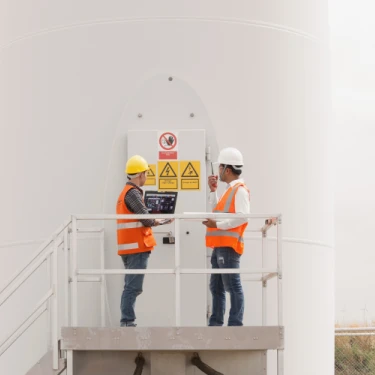 The 3 Ds: challenges facing the utilities segment
Utility companies used to work in a linear, easily scalable way: simply producing and selling more led to increased revenues. However, digitalization and the scarcity of resources have changed this business model radically over the past few years. Nowadays, utility companies have to address three big challenges: the 3 Ds.
Both customers and regulators expect the utilities sector to reduce fossil fuel consumption and increase reliance on renewable energy. Enhancing the efficiency of production and distribution systems rather than extending the network is now the way to grow business.

Authorities are changing regulations to make it easier for any player or individual with a digital mindset to enter the utilities market. This is meant to boost innovation, but at the same time, it places the reliability of the network in jeopardy.

Merely signing a contract with the customer, measuring their consumption and sending a bill is no longer the way the industry works. Consumers have transformed into prosumers: they're now producers themselves, integrating smart home solutions and managing their own assets, such as solar panels and batteries.