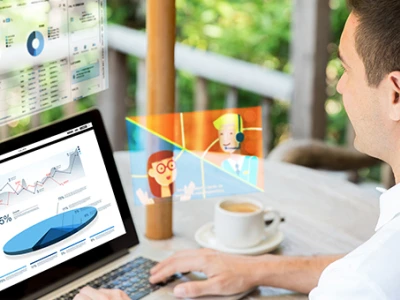 SAP Hybris: driving customer engagement
SAP Hybris is a series of solutions that drive sales, marketing, commerce and revenue, focusing on consistent and personal customer experiences and the use of relevant data to design meaningful interactions.
The digital age is characterized by personalized products, services and experiences. Customers are looking for something truly different – which makes crafting a meaningful and contextually-relevant customer experience essential to winning their loyalty. Leverage real-time industry and customer data using powerful software components to breathe vivid life into every step of the customer journey, from awareness to billing.
Success in business world 2.0
The digital transformation affects all aspects of doing business, but it presents unique challenges when it comes to managing the customer journey. With the internet an increasingly critical sales channel, a multi- or even omni-channel approach to commerce is a key differentiator. Complicating things further, today's customers are picky, discerning, informed and on the lookout for complete experiences. Find success in your own digital transformation by choosing the right digital tools for the job.