RISE with SAP brings together everything your business needs for a successful cloud transformation, based on your specific needs. Presented as a 'business transformation service', the monthly subscription package contains all the services and solutions you need to transform your business on your terms.
By bundling these transformation components, RISE with SAP makes transformation a lot simpler and easier to manage. It also lowers the TCO of ownership by 20% over five years, and significantly increases speed and decision-making. And with the right partner by your side, you'll make full use of every component in your bundle.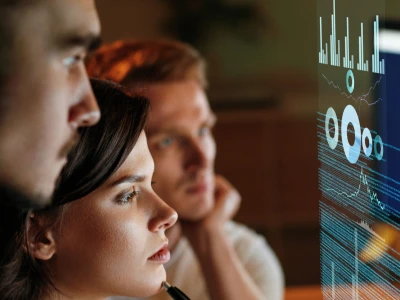 What's included in RISE with SAP?
RISE with SAP consists of these tools and components:
user rights for S/4HANA Cloud OR S/4HANA Cloud, Private Edition
tools used to assess and migrate to S/4HANA
access to business process intelligence
credit value for SAP Business Technology Platform (aka SAP Cloud Platform), SAP's PaaS
SAP Business Network starter pack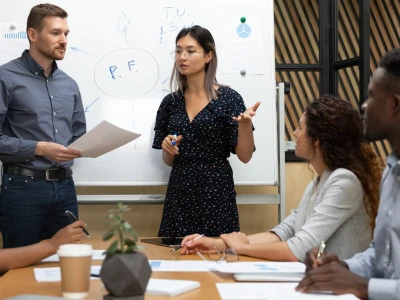 RISE and delaware: a cloud transformation dream team
As revolutionary as RISE with SAP is, like any digital transformation solution, it takes an in-depth understanding of your business, its environment and its current and future needs and requirements to unlock its true value. That's where delaware comes in. As an SAP Gold Partner, we have proven expertise and experience in SAP technology and beyond. Our goal is not to sell technology, but to develop a solution that suits your unique situation and paves the way forward for your organization.
Seven reasons to choose delaware for your business transformation:
Our FAST-2-S/4 solution is one of the first to be qualified by SAP.
We are SAP experts and S/4HANA users: we implement the full SAP solution portfolio and are working with SAP on a co-innovation program to help shape the cloud edition of S/4HANA.
We offer S/4HANA accelerators: tools and techniques that we have developed in house to streamline and shorten your migration process.
Our team has completed over 25 successful S/4HANA migrations in a range of different industries.
Next to the technical migration of ECC systems, we provide full support for solution redesign and/or unlocking the full potential of S/4HANA.
We have the knowledge and experience to help you extend your solution stack with Business Transformation Platform.
Our proven track with Business Networks .
we commit

to helping our customers transform their business in a holistic and customized way by leveraging the full potential of RISE with SAP.
Need more Information? Ask Christophe Derdyen