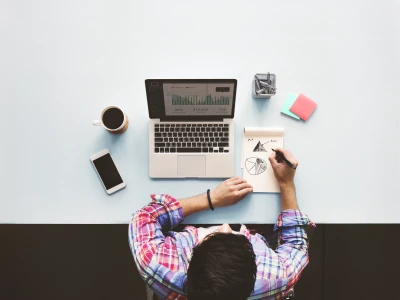 Realize your ambitions with a leading IT platform
Global competition, rising customer expectations, the 'war for talent', sustainable growth… As an entrepreneur, you have a lot on your mind. That's why you need IT solutions you can rely on. However, rather than digitizing individual processes, the current landscape requires an overarching vision – where your business goals and enterprise architecture are perfectly aligned. Enter 'boost your SME': a unique offering that allows small and medium sized businesses to leverage the power of best-in-class IT solutions – without the cost and complexity.
Technology that matches your drive
Thought SAP and Microsoft are only suitable for multinationals? They're not. Both leading vendors have developed solutions that cater to the specific needs of SMEs, while leveraging the expertise and experience gained across industries and larger companies. As a result, organizations of all shapes and sizes can now benefit from a flexible IT platform that adjusts to quickly changing needs, make informed decisions across projects, resources and departments, sustain growth in fast-evolving markets, and seize emerging opportunities.
At delaware, we pride ourselves on being technology agnostic, which means we're always looking for the solutions that best fit your unique needs. Today, major vendors like Microsoft and SAP both offer leading solutions to support SMEs in realizing their growth ambitions.
Not sure which platform you should choose? Our experts can help you make an informed decision. Read more about: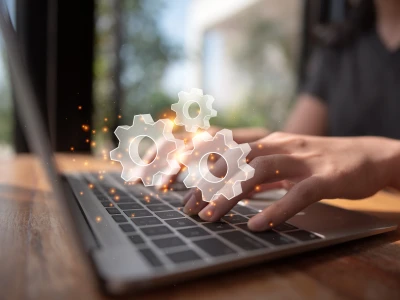 Our proven methodology
To ensure a smooth transition to one of these world-class ERP systems, our experts have developed the proven 'boost' methodology. It consists of:
Best practices: We collected real-world experience and expertise from a wide range of projects in various industries – including discrete manufacturing, wholesale & distribution, field services and repairs, etc. – and condensed it into our 'boost' offering.
Agile and pragmatic project approach: 'boost' adheres to our tried-and-tested 'discover, prepare, realize, verify and launch' project stages, along with a range of formal validations.
Extensive documentation and a state-of-the-art e-learning environment: To maximize adoption, we created a state-of-the-art e-learning platform that allows every user to learn and experience at their own pace.
Apart from accumulated experience in scores of projects, our experts also bring industry-specific accelerators to the table. Together, they enable a faster and leaner implementation, and reduce the impact on the company as a whole. As a result, indirect costs are much lower, and lead time is reduced significantly as well.
The four pillars of boost
Our boost philosophy centers around four fundamental principles: efficiency, effectiveness, ambition and comfort.
Efficiency 
Our best practice end-to-end scenarios are tailored specifically to SMEs.
More than 'just' an ERP, we offer suite in a box-solutions that contain everything your business needs.
Effectiveness
Get access to out-of-the-box reports and KPIs that are uniquely relevant to your business.
Leverage the power of real-time analytics.
End-to-end reporting across business processes.
Make use of predefined insight-to-action scenarios.
Ambition
Scale as you grow with world-leading cloud computing capabilities.
Extend your business with new business scenarios, add-ons, apps and APIs.
Connect to over 250 webservices and gain access to a treasure trove of third-party data.
Comfort
Unburden yourself with the power of Software as a Service (SaaS).
Future-proof your business with continuous innovation.
Secure your SME with the most stringent standards in the business.
Enjoy automated backups.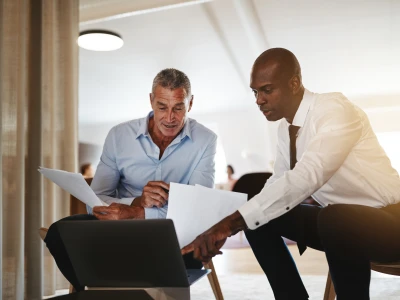 Dream big, grow smart
No two businesses are alike. That's why we offer three different trajectories, from maximum independence to maximum support.
Our most flexible and cost-efficient offering. Pick and choose from a variety of building blocks, follow our tactical milestones, and grow at your own pace.

Enjoy the highest speed-to-value with this delaware-orchestrated offering. Includes detailed project planning and adherence.

Get full support with in-depth solution workshops and alignments, a detailed project planning, and optimized integrations and/or custom developments.