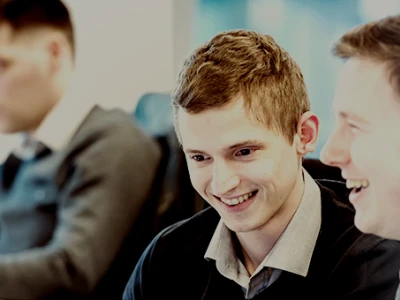 Giving a substantial boost to your information management
Never get lost in an overload of information.
Every company gathers and holds a wealth of information. Documents and content are often stored in different places, physically as well as virtually, leading to inefficiency and frustration. Your employees want to retrieve information in the blink of an eye.
We create an impressive amount of new files every day. With employees working in different sites and even different countries, they often keep duplicating data. As a result, even small to medium-sized companies easily compile a significant amount of big data that needs to be stored and managed. Wouldn't it be better to have the information available and managed in one central place, controlled access anytime and anywhere?
Do you struggle to make the continuously growing pile of information accessible to your employees in a user-friendly, logical and organized manner?
Do you often wonder what you can to do reduce the paper trail and start working digitally?
Do you also worry about the time wasted looking for the right information?
OpenText solutions allows you to respond to those questions. With the proven expertise of our Delaware team, you will be able to easily structure, manage, store, preserve and deliver your content and documents digitally. All employees follow a logical path towards your company's information in just a few clicks. With our Open Text solution, we help you to reduce inefficiency and allow your employees to focus on what matters most: helping their colleagues and your clients better and faster.