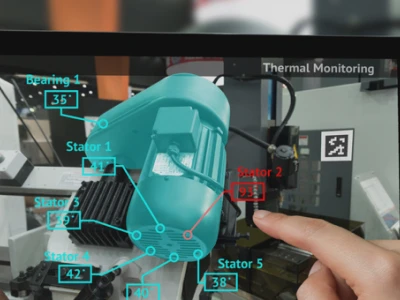 Business transformation in industries
Industrial businesses sell tangible products or commodities, relying on complex processes such as R&D, manufacturing, assembly and distribution. However, as every product has different properties, each sector presents unique challenges that cannot be approached by a one-size-fits-all solution.
The path to sustainable, long-term success in industrial sectors is unique to your business, but it is likely impacted by one or more key trends, including shorter lead times, smaller lot sizes, shrinking margins and rapidly changing regulations. The key to the efficiency gains and information management challenges you're facing: smart automation.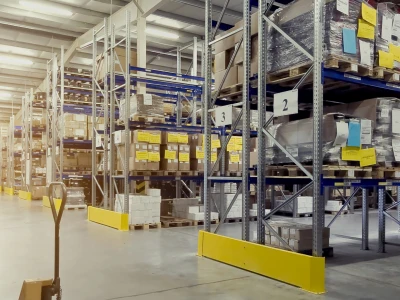 Our expertise covers a wide range of industries
Complex manufacturing processes and nonlinear assembly involving many different machines and components make projects difficult to govern and efficiency a key concern. Find out how delaware can help you implement IT solutions that revolutionize automotive processes so you can maintain your competitive edge through FAST-Automotive™, a customized SAP toolset for automotive companies.
Price volatilities? Packaging challenges? Labeling complexities? New transportation requirements on a monthly basis? Overcome these obstacles and drive sustainable growth with automation solutions implemented by delaware that fit your chemical business and its existing infrastructure. Underlining our expertise in your sector, we've custom-built FAST-Chemicals™, an SAP S/4HANA automation template for chemicals businesses.
Customers demand customized products and rapid delivery. Ensure that your processes are as agile and adaptable as possible through ERP solutions that streamline production planning, ensure traceability and make product complexity easier to tackle. We even offer SAP and Microsoft templates, FAST-Engineering™ and SMART-Engineering™, that target discrete industry businesses of any size.
Selling an end-to-end project contract is a complicated task. Automate your project and contract management processes, production cycles, invoice management and logistics through digitization solutions customized to your business challenges.
Choosing delaware as your business transformation partner gives you access to the know-how required to design a solution that is tailored to your industry-specific needs.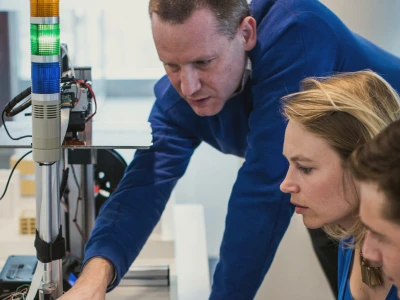 Our approach is tailored to your business needs
Maximizing the quality of your products and the efficiency of your processes keep food businesses competitive. Learn how an ERP system designed to suit your microvertical simplifies operations from traceability to pricing and enables you to make informed decisions based on supplier and customer insights. We even have a custom SAP/4HANA ERP template designed with you in mind: FAST-Food™.
Delivering knowledge is what we know best. Manage contracts, recurring business and a mobile workforce to maximize efficiency, effectiveness and flexibility through information management and expert empowerment solutions customized to your specific business.

The world is smaller than ever, and customers are making use of new purchasing options with the power to disrupt entire business models. Adapt to the new rules of retail by evolving your existing systems or embracing an entirely new way of operating. delaware has even developed an SAP solution just for you: FAST-Retail™.
Technical complexities, physical machinery limits and endlessly-changing products make the textile industry one of the most dynamic. Our easy-to-use, custom-built Microsoft Dynamics AX package, SMART-Textile™, comes with industry-specific functionalities, enabling your textile business to run smarter and more flexibly.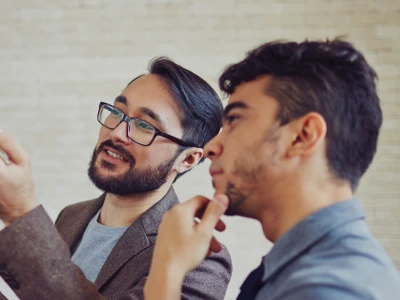 How delaware can help
delaware can help you choose, implement and leverage the technologies that optimize your processes, driving efficiency, profit and growth. We offer an end-to-end approach that not only helps you adopt specific solutions but also prepares your organization to make use of emerging innovations. Based on your context and situation, we can help you develop your organizational capabilities in a structured way.
Why choose delaware?
We offer a structured approach.
We recombine business and technology.
We collaborate closely with your team.
We have 15 years of experience in business transformation across numerous industries.
Why delaware is your ideal enterprise information management partner
Our approach is tailored exactly to your needs
We work closely with your team to ensure the most impactful results
Our technology-agnostic mindset gives you a wide-angle view of your options
Our expertise in industrial processes and enterprise information management covers a wide range of industries