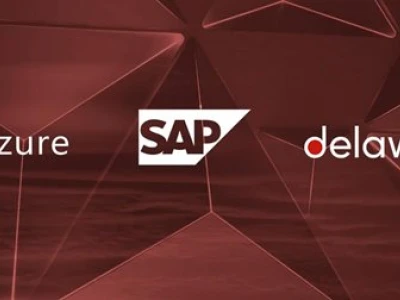 SAP on Azure: the best of both worlds
Few organizations can commit to the considerable investment in capital, time and energy required to get the most from their SAP applications and workloads within their on-premise data centres. Which is why the migration of SAP to Microsoft Azure is becoming increasingly popular.
Rising costs, new business process requirements, and increasing amounts of data can make it a challenge to run and protect mission-critical SAP business functions.

Sound familiar? Then tap into the power of the cloud by migrating your SAP to Microsoft Azure.

By hosting your SAP systems in Azure, Microsoft's secure and cutting-edge cloud technology, you will be able to reduce costs, ensure business continuity, enhance flexibility, improve agility, and streamline data analysis.
If you don't take steps to improve business operations, your competitors surely will. And that won't be good for your business.

Dimitri De Rooze, Manager of IT and Procurement at Zorgbedrijf Antwerpen, has already begun to reap the benefits that come from hosting SAP in Azure:

"The Microsoft Azure platform provides us the scalability, security, and level of services needed to confidently and effectively run our most demanding applications in the cloud. It allows us to grow our business by building on the cutting-edge technology of both SAP and Microsoft."
8 reasons why you should be running SAP on Azure
1. SECURITY
52 industry compliance and trust certifications ensure a secure and reliable platform that protects your and your customers' data.


2. COST EFFECTIVENESS
Reduce IT infrastructure costs by 45% to 75% and only pay for the capacity and services that you use.


3. INTEGRATION
Easy integration with other business applications, including Office365.


4. BUSINESS CONTINUITY
Implement robust data backup and disaster recovery solutions to ensure your business can get back on its feet after an event.
5. SCALABILITY
Quickly scale up or down infrastructure capacity to meet fluctuating business demands.


6. RELIABILITY
The largest cloud platform footprint of any cloud provider (42 regions) and 99.9% guaranteed uptime greatly reduces the risk of an outage.


7. FLEXIBILITY
Effortlessly spin up environments for new projects, training or testing purposes in hours, rather than months/weeks


8. PRODUCTIVITY


Delve into a feature rich platform that links business applications to a variety of cutting-edge technologies such as Mobility, Data & Analytics, IoT, AI & Cognitive Services, and Security & Identity.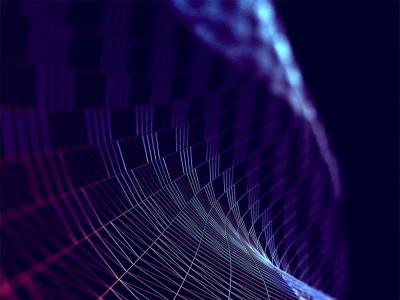 4 stages of migration to Azure
Stage 1
SAP Cloud Assessment
Based on detailed insights from your current SAP estate, we deliver a clear overview of your business needs and build a roadmap to quickly move you forward in your SAP migration journey.
Stage 2
SAP Business Continuity
Integrate public cloud services into your SAP platform to optimize it and introduce flexibility, short-term cost efficiencies and ensure the availability of your most business-critical systems.
Stage 3
SAP On Azure
Fully modernize your SAP environments by migrating it to Azure public cloud, introducing maximum agility and flexibility and providing a cutting-edge foundation for your SAP workloads and applications.
Stage 4
SAP S/4HANA Transition
Transition to SAP S/4HANA and benefit from advanced analytics for your business, allowing you to create new business insights, improve decision making, enhance SAP performance and improve competitiveness.
Why choose delaware?
With 15 years of experience in business intelligence, across numerous industries, you can work smarter thanks to our vast experience with business intelligence and development solutions.
WE ARE YOUR TRUSTED CLOUD ADVISOR
We are an independent IT integrator that will work with you to understand your needs and provide you with a clear, honest and efficient approach to migrating your SAP systems to the cloud.
WE TAKE A PROVEN, AGILE AND STRUCTURED APPROACH
We leverage reference architectures and best practices from our past projects, validated by our partners, to deliver the most suitable end-to-end solutions.
WE COLLABORATE CLOSELY WITH YOUR TEAM
As your single point of contact, we not only take ownership of your migration journey to the cloud, but we also continue to support you in the efficient and effective operation of the environment with proactive, reactive and innovative services.
WE ALWAYS DELIVER SAP ON AZURE SOLUTIONS THAT WORK!
Get a first impression of a migration to S/4HANA running on the Azure cloud with our try before you buy fixed-price evaluation service. Check out our TestLab.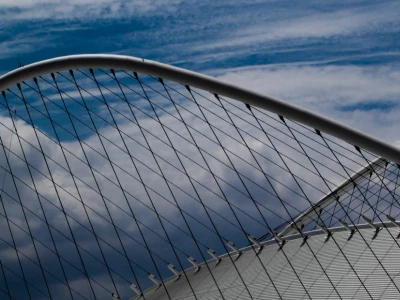 Our TestLab offers the opportunity to experience your system migrated to S/4HANA in a safe environment; by moving a copy of your ERP system onto MS Azure and migrating your system to S/4HANA. Once you decide to embark on the migration, the TestLab setup will be used as an accelerator to build upon.