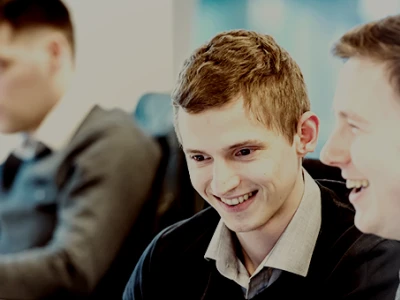 Why everything connected also works for you
The top expected benefits of IoT:
1) cost savings from operational efficiencies,
2) improved decision-making,
3) productivity gains,
4) new/better customer experiences..
More and more things get connected. Whether you're in manufacturing, logistics, transport, real estate, retail, or any other industry, you too can benefit from connecting sensory hardware to smart software.
An increasing number of companies are walking the IoT walk:
Like the utilities company that tracks all its spools, wherever they are in the world.
Or the real estate company that interconnects different components in its leased buildings (e.g. lights, alarm system, HVAC) and, as such, optimizes its energy usage.
Or the logistics company that uses drones to improve inventory management.
Or the retail chain that uses a humanoid (the Pepper robot) to collect customer satisfaction surveys while beacon technologies keep track of customer behavior throughout their stores.
Or the manufacturer for which we created a connected manufacturing setting, with hundreds of sensors collecting data that is instantly visualized.
With IoT, the range of possibilities is endless.
But which IoT application can deliver real value to you?
With our agile and flexible way of working, we can set up a proof of concept within a few weeks. We connect your machines and devices and establish the connections between the sensors that capture the data and the different systems that make sense from it. From sensor over PLC, through an IoT hub into Azure or SAP: we deliver the Big Data setting that gives you all the insights you need to move your business forward.