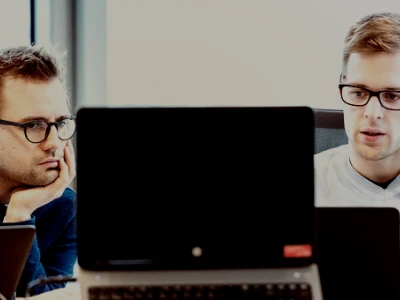 3 compelling reasons to consider Infrastructure as a Service (IaaS)
In the longer term, the cloud will unburden your IT organization.
At infrastructure level we are seeing a switch to a 'cloud-unless' culture. Computer resources delivered as a service are becoming the standard – and there are several good reasons for that.
One of them is the ability to scale up/down without constraints, thus enabling you to minimize your cost risks and to optimize your operating expenditure (OPEX). With a limited up-front investment you gain access to unlimited computing power.
Besides that, IaaS empowers better operational excellence with a shorter time-to-market and increased agility. With just one click, you gain access to more virtual servers and thus extra computing capacity.
In a cloud-connected world IT availability, continuity and security are the responsibility of the service providers. Those parties have unsurpassed expertise, unrivalled resources and the greatest interest in achieving 100% success rates. Even though it may feel unnatural to relinquish control, it is the better choice. You can liken it to driving your own car versus catching a flight. Which option is actually the safest?
Is your outsourcing contract coming to an end, are your servers almost fully depreciated, or are you looking for an affordable disaster recovery solution? Contact us to learn more about our BT Cloud Computing and Microsoft Azure offering.