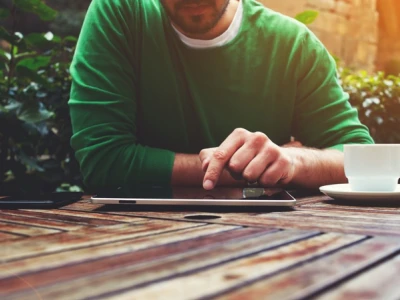 Digital technology
Manage your own website, build a content rich site, and still have a life.
As delaware with a strong value proposition - we guide our customers to the top in their respective domains, realizing operational excellence, increasing business insights and improving their own customers' experience.
What we do?
We provide businesses desktop and mobile web development as well as content management systems and digital asset management. Our array of internet marketing services and strategies are designed to increase web presence, expand customer base, and drive revenue.
1. Website redesign
Delaware Digital creates websites that are search-engine-friendly and architected to generate leads for your business. If you are a professional services company or have a product to sell, we should talk! We can develop a new site idea or re-design and existing website that will generate more leads for your business.

2. Content Management Systems Development
Content Management System is simply the easiest way to manage and quickly grow a website. Our favorites here at Delaware Digital are WordPress, Drupal, and Joomla. Using a CMS, adding assets such as images, videos, articles, pages, and posts to your site becomes much faster. A good CMS should be highly functional, yet simple to use without knowing a bit of code – and that's exactly what Delaware Digital will deliver. Every business's website is based on different content, which means every business will need a slightly different Content Management System. We will customize a CMS to fit your needs, so you can run your website how you want to, without being limited by a one-size-fits-all or out-of-the-box system. Regardless of the size of your company or your website's purpose, we can develop a CMS that works for you.



Content is king in the current landscape of creating effective popular sites. Fresh and unique content must be created at least twice a month. That can take a lot of time and effort! By letting us develop a CMS based website for you, activities such as searching and retrieving content, web publishing, content revisions, backups, blogging, and other site building activities will be greatly simplified. With our easy to use Content Management Systems, clients can upgrade, change or edit the content on the website in minutes. Thanks to our Content Management System development services, companies will receive a speedy and secure website.
We have provided a CMS backend for almost all of our web clients, so we know it works. At Delaware Digital, we customize your Content Management System in accordance to the business requirements. We will integrate as many convenient administration features within the CMS system as website owners need. With our CMS development services, your websites will not only look more appealing to the visitors, it will be more functional for you. Interested? Request a Free Consultation.

3. Responsive Mobile Web Design Services
Developing Web Sites With Latest Technology, Responsive Web Design Services
Mobile overtook desktop computers as people's preferred device to access the internet last year, and that trend is forecast to jump by 28 percent this year.
Have you optimized your website for those 1,000,000,000+ mobile device users? When you browse your site on an iPhone, Android or Windows phone, is it difficult to navigate with one hand? A responsive website will automatically customize a site layout, navigation, images, and text to best fit the users browsing device, giving a great and seamless experience.