Have you started planning your migration to SAP S/4HANA?
SAP have committed to supporting ECC until 2027. A large number of SAP customers will start their migrations to S/4HANA in the next couple of years, meaning that skilled SAP resources will be in high demand.
We recommend you start planning your move as soon as possible to avoid the last minute rush.
We understand that migrating to S/4HANA is a big business decision and that you may have concerns. The key concerns we hear from our clients relate to:
The complexity of the migration
The inherent risks involved
The effort required and the associated costs
Moving to S/4HANA is necessary, in order for your business to keep benefiting from improvements to SAP, as well as ensuring your ERP is system is capable of responding to the dynamic needs of the digital age.
At Delaware, we have completed over 120 S/4HANA assessments and migrations. Our experienced team will guide you smoothly through your journey to S/4HANA, ensuring you avoid the common challenges that often lead to delays and additional costs.

The countdown is on, make sure you're ready.
Book an introductory assessment with our S/4 Delivery Team
If you're ready to start your journey to S/4HANA but unsure with is the best option for you, then schedule a session with our experienced delivery team and we'll help you determine which route to S/4HANA is the most suitable for your business.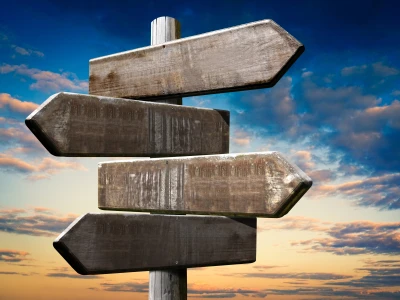 Choosing your approach
There isn't a single yellow brick road leading to S/4HANA, so it's important that you know your options.
Our experts will work closely with you, bringing proven project methodology, best practices and templates to define your journey and propose effective solutions customised to your specific needs.
Key questions that will influence the decision between upgrading your existing solution or a new implementation, include:
Does your existing solution allow you to run your business effectively?
Are there changes or innovations that you want or need to implement quickly?
Do your business resources have the capacity to support the re-design of your business processes?
Are you willing to accept the risk of business disruption whilst a new solution is stabilised?
Upgrade your existing solution
Upgrading your existing solution to S/4HANA is a quick and simple way to move to a supported platform. An upgrade won't transform your business but will lay the foundations for the implementation of enhancements and new innovations which can be delivered to a timeline that suits you and minimises disruption to your business.
We have tools and techniques that can accelerate the migration and can offer advanced features including selective data migration, system consolidation and zero downtime.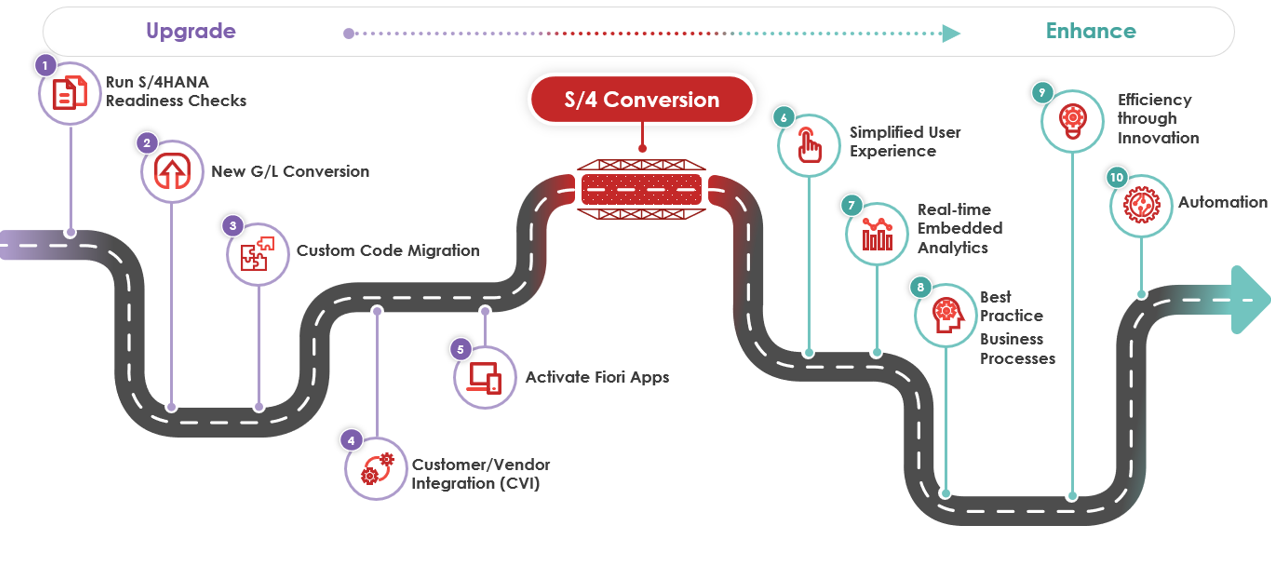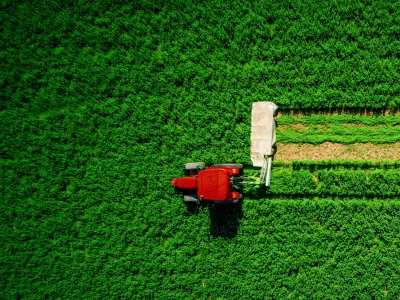 A new implementation of S/4HANA
Starting with a clean slate
If your existing solution no longer meets your current business needs, your data quality is poor or you need to re-design your organisational structures then a new implementation could be the best option for you.
A new implementation takes more effort but the end result is a solution that is designed to meet your business requirements and can easily be adapted as your business evolves.
You also have the benefit of clearly defined business processes and a clear and complete set of documentation that will make it easier to support the solution.
Sometimes, you have to take a step back, have a look, and dare to ask critical questions.

It helps to have a partner that can help and guide you in this process, Delaware did this perfectly.
Martijn Mennen, CIO, Agristo.
How can Delaware help you?
Our services for S/4 migration
Whether you are just starting your journey to S/4HANA, or you need some help along the way, we are here to guide you.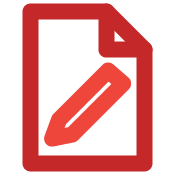 S/4HANA Readiness Assessment
We review your existing system and assess the complexity and effort involved in upgrading it to S/4HANA. Whilst the main focus of this is an upgrade, it's a great first step to start even if a new implementation is your preferred approach, as it provides insights into how much change you can expect when you implement S/4HANA.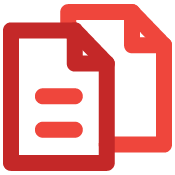 S/4HANA Proof of Value
We rapidly migrate your solution to S/4HANA, creating a proof-of-concept system that can be used to evaluate whether S/4HANA meets your needs, we identify gaps and recommend solutions.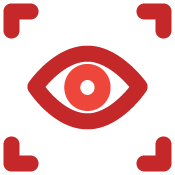 Process Insight Service
We analyse and optimise your existing business processes, improving efficiency, reducing working capital costs and building organisational resilience. This service can be run to maximise returns from your existing solution or to identify process related issues prior to an S/4HANA migration.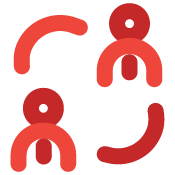 Inspiration Workshops
S/4HANA and the other applications in SAP's Intelligent Suite offer a wide range of solutions that be can used to solve business challenges in ways that weren't previously possible. We run workshops to help you find new ways of working and identify innovative solutions to your problems.

FAST-2-S/4
Our FAST-2-S/4 solution is our exclusive accelerator containing best practices and tools - and a methodology that delivers a smooth, rapid transition to S/4HANA.
FAST-2-S4 is a SAP qualified partner package. Discover more about FAST-2-S4 by visiting the Delaware Store.
SAP S/4HANA Migration: FAQs
Delaware have a team of experts who specialise in S/4HANA migrations who have completed more than S/4HANA 120 assessments and implementations. We offer a full range of services from defining a benefits case for an S/4HANA migration through to execution of the S/4HANA migration and realisation of the benefits. We're happy to offer you a free assessment of your migration options and provide a recommendation on the best approach for you.

There are three main options:

1. You upgrade your existing system, making changes to adapt your solution and data so that they will work with S/4HANA. This is usually called a Brownfield approach.
2. You implement a new S/4HANA solution and migrate data that you want to keep to it. This is usually called a Greenfield approach.
3. You follow a hybrid approach that allows you to keep the best bits of your existing solution (business processes, enhancements and data) but also allows your business to adopt the benefits offered by S/4HANA. We call this a BLUEFIELD™ approach but other names for this approach include Hybrid and Selective Data Migration (SDT).


Greenfield, Brownfield and BLUEFIELD™ are the three different approaches for migrating to SAP S/4HANA. Although these terms are used outside of the IT space, you'll become famililar with them if you're planning a digital transformation project.

Our recent blog features detailed descriptions of how these terms are used in relation to S/4HANA migration: https://www.delaware.co.uk/en-gb/blogs/greenfield-brownfield-hybrid-or-bluefield-pick

Selecting the right option depends on the needs of your business. If you've outgrown your existing ECC solution and need to make significant changes then Greenfield could the right approach. However, if your existing ECC solution runs your business effectively and you don't want to make big changes then Brownfield could be right approach.

BLUEFIELD™ can offer the best of worlds and is the preferred approach for many of our clients as it offers the flexibility to adapt your business without the significant overheads involved with implementing a new solution.

There are many other factors that need to be considered when selecting the right option and there are tools available that can help with the selection. We recommended working with a partner who has experience with S/4HANA migrations and can help you choose the right option.

Delaware have an experienced S/4HANA migration team who are happy to share their knowledge, so please get in touch if you would like some free impartial advice from our experts.

S/4HANA is based on best practice business processes and will deliver a stable platform to run your business and on which you can build innovative solutions to enable growth. Quantifying the benefits of a S/4HANA migration can, however, be a challenge.

We have an experienced team who can help you build a business case that will ensure your S/4HANA migration delivers tangeable benefits and is not just a technical upgrade to your solution.

There is a clearly defined process for an S/4HANA migration. Exactly which steps are required depends on the ECC system to be migrated but will include:

• Applying pre-requisite patches (EHP7 is a minimum requirement)
• Moving to a HANA database
• Converting your Finance General Ledger to New G/L
• Archiving historical data that is no longer required
• Converting custom code to work with S/4HANA

A Greenfield implementation of S/4HANA can take anywhere from 6 months to several years depending on the size of the business involved. Brownfield and BLUEFIELD™ migrations typically take 9 to 12 months.

How much data you can keep depends on which option you choose. Brownfield and BLUEFIELD™ options allow you to keep whatever data you want. With Greenfield you are typically limited to master data, open transaction data and in-year financial data. Historical data needs to be stored in another location, such as a data warehouse.

RISE is a commercial offering from SAP that provides access to S/4HANA, the infrastructure to run it and support services through a SaaS model.

The benefits of a move to S/4HANA can be realised through RISE or through the independent procurement of SAP licenses and infrastructure. Alongside selecting the right approach to migrate to S/4HANA, the pros, cons and costs associated with RISE need to be assessed.

With a Brownfield implementation you upgrade your existing system(s) so there is a single go-live for all of your businesses.

You can split Greenfield and BLUEFIELD™ implementations into multiple phases so that you can deploy the solution to different parts of your business at different times.

Changes to the business processes, data model and architecture mean that many existing ECC developments and enhancements will not work with S/4HANA. However, in many cases, it is possible to update them so that they will work, meaning that solutions you've developed that are unique to your business can be kept. Some developments will no longer required as the standard S/4HANA functionality will meet the requirements.

Whilst assessing the S/4HANA migration options we review the existing custom code and identify which of them need to be kept and updated and which of them are no longer needed.

S/4HANA contains many new API integration points but many of the legacy integration points (e.g. IDoc, BAPI) are still available. Existing interfaces will need to be reviewed and may need changes to ensure they still work with S/4HANA but there is not normally a need to redevelop all of the interfaces.