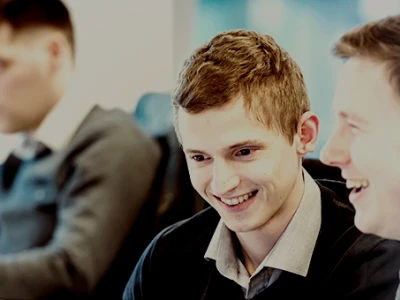 Get ready for next-gen IT infrastructure
Start laying the foundation for your digital, smart business today.
Every smooth-running application depends on a solid underlying infrastructure. To truly thrive as a smart organization that can respond quickly to your customers' needs, you must raise your IT infrastructure sky-high.
The explosion of 'smart' devices, and the integration of the huge amount of data they generate into the decision-making process, is putting enormous pressure on the security and scalability of the IT infrastructure.
Fortunately, we can master this challenge by making the transition to a 'cloud-unless' culture. Computer resources delivered as a service are becoming the standard thanks to offering the ability to scale up/down without constraints and better operational excellence. Moreover, the availability, continuity and security of the resources become the service provider's responsibility.
To prepare for the future, companies will need to set up a continuously evolving IT infrastructure, combining the best of the cloud and the on-premise worlds. This is the only way to assure fast and secure, smart and solid foundations at all times.