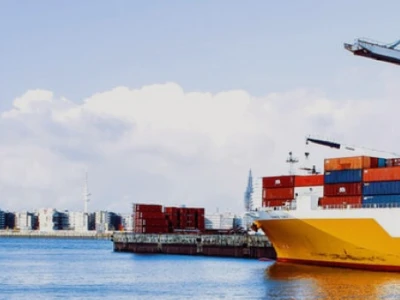 Transportation management: smart solutions for logistics and trade
Smart transportation management systems make it possible to combine diverse transportation needs from different sources into an optimized holistic transportation plan. This solution enables businesses to dedicate time and effort only to the exceptions, and automate the rest.
Supply chains are tighter than ever, and businesses are increasingly focused on providing customized solutions to their clients as quickly as possible. As a result, all providers of logistics services are expected to be more efficient and productive than ever before. Better decision-making drives excellence in transportation management, and connected data drives better decision-making.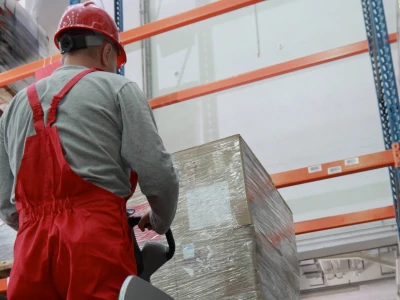 Orchestrate, optimize, track and control
There is a growing need among professional logistics service providers for simplified transportation elements across many different corporate units, modes and locations. This is where an end-to-end smart transportation system tailored to the logistics industry comes into play. Four key benefits:
Unify your operation

s
A transportation management system unifies different legal entities and multiple functions, which is optimized across an entire group. Multiple units can rely on a single integrated solution for enhanced control and oversight of processes with domestic, international, multimodal and multifunctional impacts.


Reduce your transportation costs
The algorithms at the core of a transportation management system combine the many transport needs of your organization and automatically identify an optimized solution for any logistics application, from packaging and truck loading to transportation routing. Rely on total freight cost transparency across the transportation process to choose the best and cheapest solutions.


Optimize your processes
A transportation management systems reduces the costs of internal processes through simplification and automation, and makes collaboration much easier and more intuitive. As a result, tendering, identifying the right carrier for the job and communication about pricing becomes significantly less time-consuming. Share data without duplication or hassles and reduce time, effort and manpower.


Delight your customers
Total visibility over the entire transportation process from planning to execution means that your customers benefit from knowing the exact status and location of their goods. Ensuring rapid communication with your partners and customers and handling unexpected events efficiently increases your customers' trust in your business.
SAP Transporation Management is a complete solution that helps shippers, freight forwarders, carriers and logistics service providers to reduce transportation costs, increase service levels and streamline transportation processes.
How we can help
delaware offers SAP Transportation Management, a proven high-end tool developed specifically to support shipping, transportation and logistics processes for shippers, freight forwarders, carriers and logistics service providers. With your needs in mind, our logistics and transportation experts will implement a platform that addresses your company's unique processes, modes of transportation and business structure.
SAP Transportation Management was created to integrate smoothly with SAP Warehouse Management and your company's ERP system. delaware consultants have decades of experience with both of these SAP solutions, and if you already have another warehouse management solution in place, SAP Transportation Management can be integrated as well. Trackers and IoT technologies can be used for full visibility into location and conditions during transport.
Why choose delaware?
We offer a structured, agile and pragmatic approach.
We offer end-to-end solutions
We collaborate closely with your team.
We have 15 years of experience in business transformation across numerous industries.
We are committed: delaware always delivers