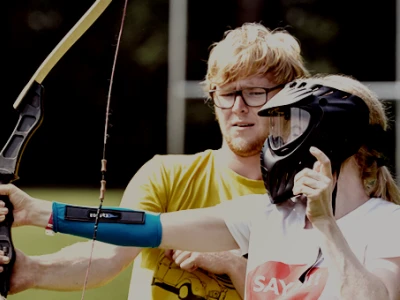 Kies voor één versie van de HR-waarheid!
Consolideer en harmoniseer data van alle best-of-breed HR-oplossingen in één wereldwijd registratiesysteem
In een digitaliserende wereld zijn menselijke vaardigheden de kers op de taart. Tegelijkertijd is talentmanagement een van je grootste uitdagingen. delaware's SAP HCM-oplossing SuccessFactors helpt om de betrokkenheid van medewerkers te vergroten en ze eenvoudiger aan te nemen.
Tools die enkel de efficiency van HR bevorderen zijn niet langer voldoende. Wat je echt nodig hebt is een systeem dat je strategie voor talent hervormt naar de blauwdruk van je organisatie en zorgt voor meer groei, rendement, productiviteit en winst. Dus zorg voor direct inzicht in je personeelsbestand!
Maar hoe krijg je dat totaaloverzicht als je werkt met verschillende instanties en lokale payrollkantoren? Wij helpen je om data afkomstig van diverse best-of-breed HR-oplossingen te consolideren en te harmoniseren in één wereldwijd registratiesysteem: één enkele versie van de waarheid voor alle data over je medewerkers.
De wereldwijde HR-database kan ook aangevuld worden met wereldwijde
recruitment-data. En als het nodig is, kan er onderscheid gemaakt worden tussen land- en payrollspecifieke data.
Als wereldwijd registratiesysteem is SuccessFactors een ideale krachtbron voor het uitvoeren van analyses of het ondersteunen van andere processen, zoals vergoedingen & voordelen, prestaties & doelstellingen en learning management. Door inzicht te bieden in het interne personeelsbestand en mobiliteit, zorgt SuccessFactors ervoor dat je de kloof tussen strategie en uitvoering dicht.
Wil je direct inzicht in je personeelsbestand met de beste technologie?
SuccessFactors allows you to create an excellent customer experience through excellent employee engagement.
— Mr. Kalman Tiboldi
Ontwikkel een complete HR-oplossing in uw eigen tempo
SuccessFactors combineert al het bovenstaande met solide analytics en brengt talent en business data samen.
Dankzij de modules in de cloud is SuccessFactors een schaalbare oplossing voor organisaties van iedere grootte en elke branche. De complete tool bestaat uit 8 bouwstenen: Performance & Goals, Workforce Planning, Recruiting, Compensation, Learning, Succession &Development, Jam and Analytics.
De modules vormen samen een next-generation HR-oplossing die je helpt bij elke stap in talentmanagement. Daarmee helpt SuccessFactors je bij het verzamelen van diepgaande informatie over prestaties om heldere doelstellingen te formuleren voor je medewerkers. SuccessFactors begeleidt je ook bij het definiëren van het personeelsbestand dat je nodig hebt om businessdoelstellingen op langere termijn te verwezenlijken.
Onze oplossing ondersteunt je bij werving en selectie en het effectief toewijzen van middelen. Behoud toptalent en voorkom dat je te veel betaalt voor slecht presterende medewerkers. Een dynamisch, uitgebreid en objectief beeld van je personeelsbestand draagt bij aan succesvolle bedrijfsvoering – met de juiste mensen in de juiste functies. Bovendien zorgt de gestructureerde 'continuous learning application' ervoor dat je het beste bij je medewerkers naar boven haalt. Door de toevoeging van social collaboration zal je merken dat hun betrokkenheid toeneemt en verlaag je trainingskosten.
Maar wat SuccessFactors echt uniek maakt is de combinatie van al het bovenstaande met robuuste analytics. Daardoor komen talent en business data samen. SuccessFactors is dé tool die duurzame, concurrerende voordelen biedt door inzicht en besluitvoering voor leidinggevenden te verbeteren, zodat jij investeringen in personeel af kunt stemmen op de business en strategie.