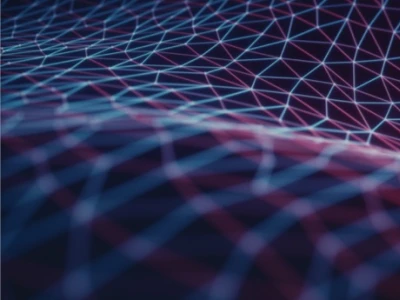 Microsoft Azure: bouwen zonder grenzen
Microsoft Azure is een groeiende verzameling van geïntegreerde clouddiensten, waarmee ontwikkelaars en IT-professionals applicaties kunnen bouwen, implementeren en beheren via een wereldwijd netwerk van Microsoft-datacenters.
Met Microsoft Azure tilt Microsoft cloudcomputing naar een hoger niveau. Ontwikkelaars en IT-professionals kunnen in alle vrijheid bouwen en implementeren, terwijl Microsoft zorgt voor optimale veiligheid, privacy en transparantie in het netwerk van datacenters. U hoeft niet na te denken over downtime, schaalbaarheid, veiligheid en de AVG – laat dit over aan de experts en richt u op uw bedrijf.
Maar is dit de juiste tool voor uw onderneming?
Intelligente inzichten 
Met Microsoft Azure kunt u inzichten opdoen uit meerdere gegevensbronnen – inclusief ERP- en CRM-systemen, software voor productiemanagement, het internet en meer. U kunt deze bronnen gebruiken om slimmere beslissingen te nemen en nieuwe mogelijkheden te ontdekken. Zo zijn er voorspellende analysediensten en nieuwe manieren om via kunstmatige intelligentie te communiceren met uw klanten en zakenpartners. Met Microsoft Azure kunt u zelfs marges en het gedrag van klanten en medewerkers voorspellen.
Snellere innovatie van applicaties 
Of u nu volledige webapplicaties of eenvoudige mobiele tools ontwikkelt, u kunt snel en gemakkelijk apps bouwen met de geïntegreerde functies, API's en analyses van Azure. U kunt zelfs apps beheren door proactief gebruik te maken van de inzichten uit Azure Portal, Application Insights en Operations Management Suite. En met behulp van DevOps-tools zoals Xamarin bouwt u in een handomdraai mobiele apps voor alle populaire platforms en besturingssystemen.
Hoe kunnen we helpen?
Hoe kan ik aan de slag met Microsoft Azure? Is dit de juiste tool voor mijn onderneming? Als onafhankelijke IT-integrator kan delaware u heldere en eerlijke antwoorden geven op deze en vele andere vragen. Profiteer van onze enorme ervaring met business intelligence en ontwikkelingsoplossingen, zodat u in no-time slimmer werkt.

Waarom zou u voor delaware kiezen?
Wij bieden een gestructureerde aanpak.
Wij bieden end-to-endoplossingen.
Wij werken nauw samen met uw team.
Wij hebben 15 jaar ervaring met bedrijfstransformatie in uiteenlopende sectoren.