Future-proof your organization: tackling tomorrow's challenges today
Future-proof your organization by combining the power of modern day technology with new management insights and aligning people, processes and tools.
Becoming future-proof: we know we all want it, but what does it actually mean? For businesses, being future-proof means that technology, processes and people are equipped and aligned to tackle the challenges ahead: from fast-paced technological advances, to multi-channel approaches and increasingly empowered customers. It means always staying a step ahead of the competition without having to overhaul your entire infrastructure and organization every six months.
How can businesses become future-proof? More often than not, the answer to that question focuses uniquely on implementing the latest IT solution. The truth, however, is more complex than that.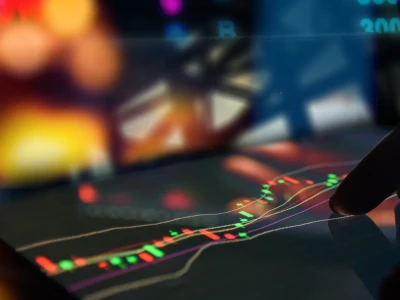 7 key aspects of a future-proof organization
At delaware, we have adopted a holistic vision of what it means for a company to be truly future-proof. This approach can be divided into 7 subdomains, each of which tackle a different key aspect of the business.

What do all these things have in common? They're not one-off shots, but rather elements that contribute to a culture of continuous improvement. After all, our future is continuously changing as well.
New technologies arise almost daily – but what do they mean for your business, and how can you leverage their power? A sound digital transformation strategy provides a clear picture of their impacts on your operations and how you connect with your customer.
One way to deal with a constantly changing environment is to ensure that your infrastructure is agile enough to keep up. IaaS provides businesses with the flexibility to scale up or down without constraints, while ensuring availability, security, and access from anywhere.
The smart factory of the future applies the benefits of automation and data exchange to improve efficiency, lower costs and even provide entirely new services. Even better, it's not just for multinationals or large enterprises.
Serving customers through different channels requires that you provide a consistent experience and excellent quality throughout. With master data management, you can build a central hub that provides a 360-degree view over all your enterprise data.
Maximizing uptime, reducing costs and delivering high-quality products are the necessary traits of a future-proof business that require optimum management of enterprise assets throughout their lifecycles
Getting the most out of your investment in a new service or solution means having everybody on board and providing best-in-class user training.
At delaware, we have adopted a holistic vision of what it means to be future-proof.
How we can help you
create awareness through workshops, business games and quick scans
define improvement programs and offer vision, strategy and roadmaps
execute transformation at your company
build your business process architecture, monitor it, and train your people
Why choose delaware?
We offer a structured approach
We offer end-to-end solutions
We collaborate closely with your team
We have 25 years of experience in business transformation in numerous industries