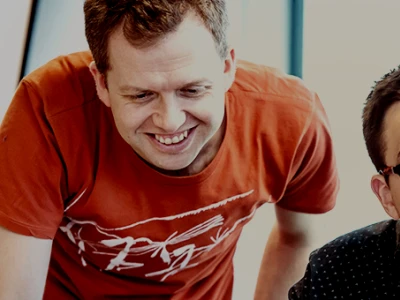 Gewoonweg de beste prijs-kwaliteitverhouding
Het ontwikkelen van applicaties in de cloud maakt je innovatiever, sneller en kostenefficiënter dan ooit tevoren.
Er zijn veel redenen om te kiezen voor development in de cloud. De lagere total cost of ownership en de mogelijkheid om razendsnel te innoveren zijn zonder twijfel de belangrijkste.
Met cloud building blocks kun je sneller en eenvoudiger dan ooit maatwerkoplossingen ontwikkelen. Het is eigenlijk net als bij het bouwen van een huis; dan maak je ook niet je eigen stenen, toch? Bij het bouwen van een cloudapplicatie hoef je dat ook niet te doen.
De cloud building blocks worden steeds geavanceerder en krachtiger. Als je onderdelen implementeert die artificial intelligence of big data-analyses mogelijk maken, voeg je direct waarde toe aan jouw organisatie.
Development in de cloud brengt ook merkbare verbeteringen met zich mee voor jouw medewerkers. Integratie van bestaande systemen met de nieuwe cloudfunctionaliteit maakt het bijvoorbeeld makkelijker om je gebruikers de informatie te geven die ze nodig hebben, in minder clicks en logins.
Een ander groot voordeel is dat het innovatievermogen toeneemt: je kunt producten en diensten sneller lanceren, tegen lagere kosten. En dankzij de doorlopende release van nieuwe features heb je geen omkijken meer naar upgrades.
Kun je geen passende standaardoplossing vinden voor jouw business issue? Kies dan voor een cloudoplossing op maat die draait op Microsoft Azure of SAP HANA Cloud Platform (HCP).
De wereld verandert razendsnel. Het zijn niet langer de grote bedrijven die winnen van de kleine. Het zijn de snelle die winnen van de langzame.
— Rupert Murdoch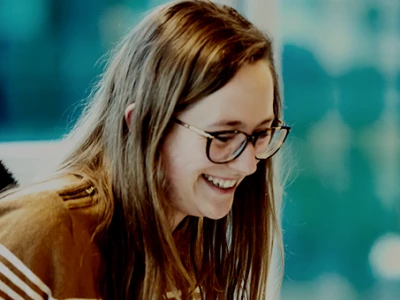 The sky is not the limit!
Omarm de cloud. Dat gaat perfect samen met het waarborgen van de robuuste architectuur, de ontwikkelsnelheid en het draaiende houden van je oplossingen.
De hybride wereld slaat een perfecte brug tussen on-premise en cloud. Wij zijn een integratiepartner in hart en nieren, en brengen het beste van deze twee werelden samen.
Het is niet nodig om al je on-premise systemen compleet te vervangen voor cloudsystemen. Wij helpen je graag om te ontwikkelen in de cloud, waarbij we zorgen voor de integratie met je traditionele ERP-backbone. En we leggen moeiteloos een koppeling met andere domeinen zoals analytics, finance en operations.
Al vanaf het eerste begin hebben onze developers een focus op architectuur. Daardoor ben je ervan verzekerd dat alle cloudcomponenten duidelijk zijn gestructureerd. We bieden ook templates voor cloudoplossingen zoals Field Anywhere en Scheduling Anyware om je nog sneller van start te laten gaan.
Met het private SaaS-aanbod van delaware gaan we een stap verder dan faciliteren en ondersteunen: we nemen alle IT-aspecten uit handen, van governance, monitoring en de communicatie met softwareproviders tot administratieve taken. Het is de perfecte stressvrije oplossing waarbij je vooraf al 100% inzicht hebt in de kosten, en je profiteert van alle voordelen van maatwerk.
Cloudoplossingen zijn per definitie internationaal. Wij bieden onze oplossingen dan ook wereldwijd aan via onze internationale netwerk. Laten we samen bouwen aan een slimmere wereld die is verbonden via de cloud!
Cloud computing gaat verder dan een vervanging van systemen; het is een transformatie. 
— Forbes