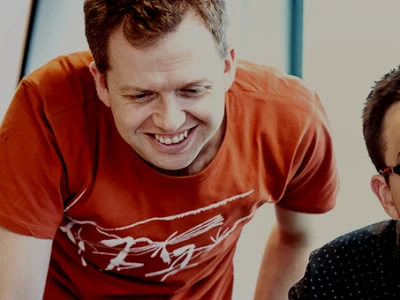 Cloud for Operations waarborgt de toekomst van jouw organisatie
Onze Cloud for Operations oplossingen maken een duurzame digitale transformatie mogelijk.
Onze Cloud for Operations oplossingen zorgen dat jij soepel meebeweegt met de snel veranderende markt. Onze oplossingen ondersteunen bijvoorbeeld de transitie naar zelfregulerende operationele systemen en intensievere branchesamenwerking.
Eind 2018 werken bedrijven binnen een sector drie keer zoveel samen in de cloud dan nu het geval is. Zo'n online samenwerking tussen producenten maakt nieuwe verdienmodellen mogelijk. Je moet dan wel beschikken over een veilige en ongekende rekenkracht en eenvoudige toegang tot innovatieve technologie.
Productiebedrijven die hun business willen uitbreiden met innovaties zoals 3D-printen, Internet of Things, augmented reality of robotics kunnen niet langer om de cloud heen.
Blijf niet achter! Ontdek de ongelimiteerde mogelijkheden van de cloud-based ERP-oplossingen SAP S/4HANA en Microsoft Dynamics 365