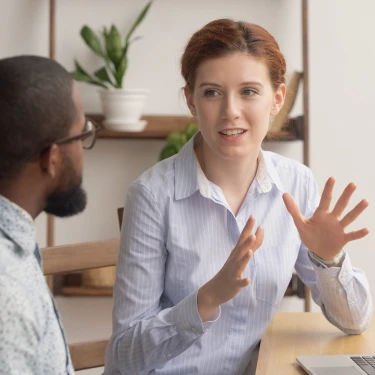 Security Officer
Microsoft, some experience, internal role
Budapest
oszd meg
Are you an experienced Security Officer?
Who are you?
Are you convinced - as we are - that IT security is only getting more important as the world outside is only getting less safe?
Are you passionate about developing companywide security projects, processes and standards? You're the kind of bridgebuilder who liaises with different teams and departments as well as vendors to continuously assess new threats, develop security alerts, recommend remedial actions and manage and respond to requests and security incidents?
Are you up for the challenge to keep all #peopleofdelaware, our customers, our systems and applications safe?
Who are we? 
As an international IT consultancy company, our 3,000+ colleagues can only shine when our cybersecurity is also top notch. While we keep up to date with the latest technologies, you stay on top of the latest security developments. Know that working in IT at an IT consultancy company is both interesting and challenging: your colleagues are all super knowledgeable and tech savvy and they expect a secure and top-notch IT service.
As a Security Officer, you'll be joining our international security team. You'll work on multiple projects at the same time, internally and with many Team and Solution Leads, to make sure our customer projects are safe too. You'll get to know almost everyone, as you'll collaborate with divisions across delaware International as well as with most support divisions!
What will you be doing?
You oversee and govern, as well as assess and audit our cybersecurity, both internally as for the solutions we deliver to customers.
Besides developing training sessions and materials, you ensure that cybersecurity remains top of mind for all #peopleofdelaware.
You'll be working on cloud security operations (Azure) including asset management access control and operations security.
You regularly assess and audit our organization's cybersecurity maturity and coordinate our vulnerability management processes.
Besides coordinating penetration tests, you make sure that the right processes and protocols are in place.
You're responsible for the disclosure process.
You'll work closely with your IT security colleagues as well as our external security partner.
Is there a match? 
Let's see. If you…
have at least 3 to 5 years' experience in a similar position and have a solid background in cybersecurity;
have a solid understanding of security technologies and processes;
are keen to stay on top of the latest cybersecurity developments and apply this knowledge towards new initiatives;
are eager to share your knowledge with colleagues;
are able to identify systemic security issues based on the analysis of vulnerability and configuration data;
can assess the robustness of IT security systems and designs and coordinate various security activities simultaneously;
are structured, with strong program/project management and analytical skills;
are a team player who's at the same time a bit of a Pitbull as well (you don't let go easily when cybersecurity is at play);
Can express yourself fluently in English, both written and verbally
…then you may be the Security Officer we're looking for!
Our offer
Flexibility – hybrid working model, 2-3 days a week home office
Family-like community, relaxed atmosphere, with attention
for a good work/life balance
Being involved in a wide range of international and innovative projects
Yearly trainings to improve your knowledge
Opportunities to get certified in the latest Microsoft technologies
Opportunities to work with the latest technologies and solutions
(MS Defender for Cloud Apps, Microsoft 365 (Endpoint Manager, Security & Compliance, Security Center), Thycotic Secret Server)
An attractive salary package that grows with you + yearly bonus (up to one month salary) and other incentives (referral bonus)
Medicover health insurance and Cafeteria
Regular team events
If this sounds like you and what you are looking for, then we would love to meet you! Send your CV to jobs.hu@delaware.pro or click the Apply now button!
We'll quickly invite you in for a chat.