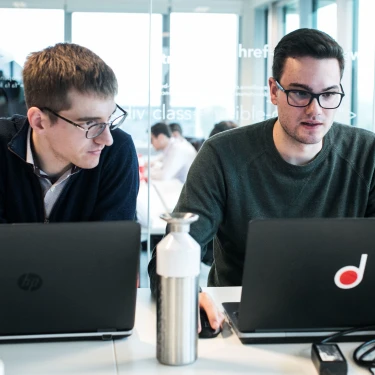 Junior MS Integration Consultant
Microsoft, no experience, consultant
Budapest
oszd meg
You have an inquisitive nature. You know that urge to keep on learning new things and expanding your knowledge, especially when it comes to integration solutions? Well that just you in a nutshell!
You're not just a programmer, you're equally good at thinking about tactical and strategic possibilities that combine various systems. You understand the ins and outs of both the technological and the management side of the IT story and you can convey and present them clearly – also to your customers.
Last but not least, as a consultant you're willing to work on projects throughout the whole of Belgium. We also occasionally work internationally (and regularly in the Netherlands).