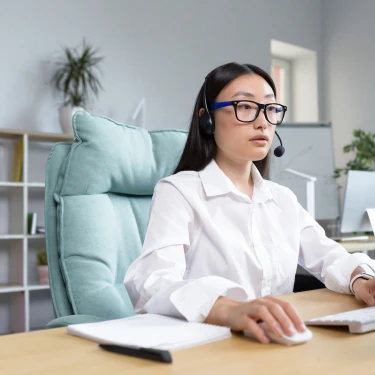 Change Management Lead
share on
Your function
Change Strategy and Planning
Develop change management strategies and plans in alignment with organizational goals.
Identify potential risks, impacts, and challenges associated with changes and develop mitigation plans.
Collaborate with project teams to integrate change management activities into project plans.
Stakeholder Engagement
Identify and engage key stakeholders at all levels to build support and commitment for changes.
Communicate the rationale behind changes and the benefits they bring to the organization.
Address stakeholders' concerns and feedback, ensuring open lines of communication.
Change Communication:
Develop clear and effective communication materials to convey the purpose, scope, and timeline of changes.
Customize communication strategies based on the needs of different audiences.
Deliver timely updates and messages that align with the change objectives.
Training and Development:
Identify training needs and develop training plans to equip employees with the necessary skills to embrace changes.
Collaborate with subject matter experts to design training materials and resources.
Conduct training sessions, workshops, and webinars to facilitate knowledge transfer.
Change Implementation:
Support the execution of change initiatives by providing guidance and support to employees.
Monitor the progress of changes, addressing any obstacles or resistance that may arise.
Collect feedback and data to assess the effectiveness of change strategies.
Performance Measurement:
Define key performance indicators (KPIs) to evaluate the success of change initiatives.
Regularly analyze data to track adoption rates, user satisfaction, and overall impact.
Provide insights and recommendations to refine change management strategies.
Change Leadership:
Demonstrate leadership by inspiring and guiding employees through the change process.
Coach managers and leaders on their role in facilitating change and managing their teams effectively.
Your profile
At least 15 years experience in similar role and with multiple deployments or end-to-end projects handling build and deployment.
Proven experience in change management, organizational development, or related roles.
Strong understanding of change management principles, methodologies, and tools.
Fluent in English (written and spoken)
Willing to work on Asia / EU shift and adjust accordingly to daylight savings.
Able to communicate effectively towards client and team and explain technical details in layman's terms.