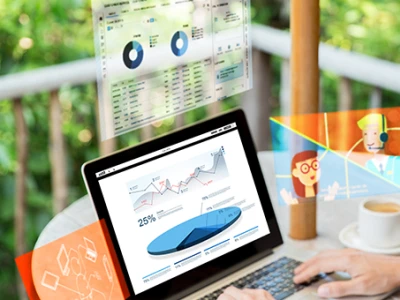 SAP C/4HANA: driving customer engagement
SAP C/4HANA is a series of solutions that drive sales, marketing, commerce and revenue, focusing on consistent and personal customer experiences and the use of relevant data to design meaningful interactions.
The digital age is characterized by personalized products, services and experiences. Customers are looking for something truly different – which makes crafting a meaningful and contextually-relevant customer experience essential to winning their loyalty. Leverage real-time industry and customer data using powerful software components to breathe vivid life into every step of the customer journey, from awareness to billing.
Success in business world 2.0
The digital transformation affects all aspects of doing business, but it presents unique challenges when it comes to managing the customer journey. With the internet an increasingly critical sales channel, a multi- or even omni-channel approach to commerce is a key differentiator. Complicating things further, today's customers are picky, discerning, informed and on the lookout for complete experiences. Find success in your own digital transformation by choosing the right digital tools for the job.
SAP C/4HANA solutions can tackle any commerce, sales and customer relationship challenge in any industry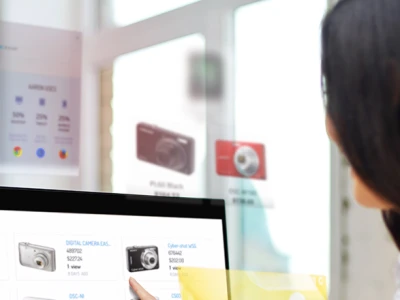 A complete portfolio
Stay focused on business strategy and fostering innovation with SAP C/4HANA solutions, which reduce costs and time associated with managing other, less integrated solutions. SAP C/4HANA solutions address challenges in 5 key areas:
Commerce:

ensure that the customer experience is unique, streamlined and consistent.

Marketing:

use real-time data insights to tailor your interactions and respond to their needs rapidly and accurately.

Revenue:

make the payment experience simple and clean and streamline the buying process.

Sales:

rely on data to design successful sales approaches, no matter the context.

Customer service:

keep customers returning with service experiences that satisfy and delight.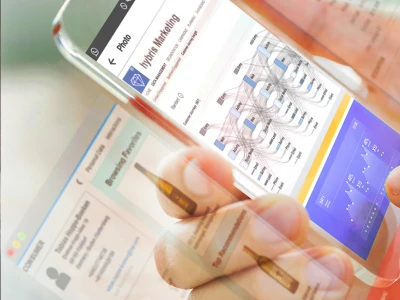 Why you'll love SAP C/4HANA
Driven at the core by data, C/4HANA solutions aren't simply secure and easy-to-use. They are also powerful and secure, providing real-time insights and automation that simplifies and enriches every aspect of engaging with your customers. Anticipate customer needs, minimize complexity, deliver personalized experiences and manage revenue, all with the convenience and agility of the cloud. It's even modular, allowing you to implement at your own pace.
How can we help?
We're not just Gold-Certified SAP gurus and long-time SAP collaborators. We're also experts in business processes across a wide range of sectors and enterprise types. Our deep familiarity with SAP and extensive deployment experience enable us to design and implement an SAP C/4HANA solution that drives efficiency, profit and sustainable growth. Based on your context and situation, we can help you develop your business processes in a systematic way by:
creating awareness through workshops, inspirations sessions and quick scans;
defining improvement programs and offering vision, strategy and a roadmap;
executing transformations and technology implementations at your company;
building your business process architecture, monitoring it, and training your people.
Why choose delaware?
We offer a structured approach.
We recombine business and technology.
We collaborate closely with your team.
We have 15 years of experience in business transformation across numerous industries.