Put your employees first
Investing in your human capital isn't about handing out company cars, or even just about investing in HR efficiency. It's about profoundly understanding your employees' needs and pain points, and finding creative ways to use technology that enable them to work better.
It's no secret that a company's employees are its #1 asset in every single industry – even in the face of robotics, AI, machine-learning, self-repairing infrastructure, chatbots, and other disruptive autonomy-driving innovations. Give your people what they need to thrive by implementing solutions that facilitate collaboration, destroy silos, reduce unnecessary burdens and deliver the right information at the right time.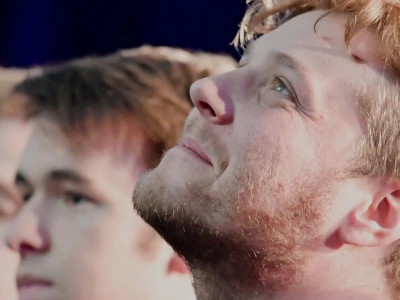 Because your employees are your #1 asset
Information management
Optimize your company's ability to improve all processes across the board by strategically managing how information is organized and served to your people. Keep compliance easy, lower operating costs, unify your information processing, respond faster internally and externally and make better decisions by implementing the right information management solution for your business.
Manage your human capital
Give your employees the tools they need to succeed and grow, and enable your organization to gain valuable insights into your workforce with cloud-based tools. Scalable and customizable, these tools help you manage employee performance and goal setting, planning, talent management, learning and development and more – via a single, unified platform.
Office productivity
Employees constantly work with information – with more being generated each passing hour. Boost their efficiency by providing them with easy-to-use tools and frameworks to find the non-structured information they need to perform their responsibilities, motivating them and preventing frustration and burnout in the process.
Your digital workplace
Go further with a platform that enables an incredibly smooth, personalized user experience. Aggregate the outputs of every tool you use to manage information in a single dashboard customized to each employee's needs.
Optimize the flow of information in your company and link it effectively to processes to gain incredible efficiency, effectiveness and access to innovation.
How delaware can help
delaware can help you embrace the technologies that empower the human element of your business, driving efficiency, profit and growth. We offer a tailor-made, end-to-end approach that not only helps you adopt specific solutions but also prepares your organization for continued evolution. Based on your context and situation, we can help you develop your organizational capabilities in a systematic way by:
creating awareness through workshops, inspirations sessions and quick scans
defining improvement programs and offering vision, strategy and a roadmap
executing transformations and technology implementations at your company
building your business process architecture, monitoring it, and training your people
Why delaware is your ideal human capital transformation partner
Our approach is modular, tiered and tailored exactly to your needs
We work closely with your team to ensure the most impactful results
Our technology-agnostic mindset gives you a wide-angle view of your options
Our expertise in corporate processes and enterprise information management covers a wide range of industries